The value of shear-wave elastography in diagnosing invasive lobular breast cancer
Identifying invasive lobular breast cancer (ILC) from mammography images can be challenging due to histopathological features. Shear-wave elastography (SWE) can aid in diagnosis and, in fact, can identify lobular cancers that may display as benign or normal findings on mammography, according to a study from the United Kingdom published in the June issue of Clinical Radiology.
ILC is the second most common invasive breast cancer, representing 10% to 15% of all cases. It is most frequently visualized on mammography images as a speculate mass, but may also have the appearance as being an ill-defined mass, having architectural distortion, or having asymmetric density without calcification.
Ultrasound has been proven to be superior to mammography in the detection of ILCs. Prior published studies have indicated that the sensitivity of SWE may be comparable to conventional ultrasound. Y. T. Sim, MD and colleagues of the Breast Imaging Unit of Ninewells Hospital and Medical School in Dundee, United Kingdom conducted a retrospective study to investigate the contribution of SWE in diagnosing ILC in symptomatic patients.
The patient cohort included 52 patients diagnosed with ILC and 52 patients diagnosed with invasive ductal cancer (IDC) who presented symptomatically at the clinic between November 2009 and May 2013. The study's start date coincided with the routine use of SWE for symptomatic patients. The two groups of patients were matched for age and histological size of the invasive tumor. Collectively, their mean age was 67. The mean tumor size for IDC cases was 37 mm and 44 mm for the ILC cases. An additional 44 cases of patients diagnosed with benign solid lesions were also included in the study. All patients had undergone mammography, grayscale ultrasound, and SWE.
The researchers compared mammography, ultrasound, and SWE findings with the histology of each patient to estimate the sensitivity of each imaging modality. SWE had the highest sensitivity for the detection of ILC, at 94%, compared to 87% for ultrasound, and 79% for mammography. It also scored highest in the detection of IDC, at 100%, compared to 98% for ultrasound and 87% for mammography. SWE also diagnosed 4 cases of ILC as suspicious that had been diagnosed as benign/normal with the mammography and ultrasound exams. When adding SWE to the diagnostic process of ILC, there was an incremental gain in sensitivity compared to IDC.
The authors pointed out that results could differ in studies of patient cohorts with smaller tumor size. They recommend that future studies evaluate the accuracy of using SWE to size ILCs, and whether the use of SWE would be beneficial to help detect multi-centricity and mult-focality.
Reference
Sim YT, Vinnicombe S, Whelehan P et al. Value of shear-wave elastography in the diagnosis of symptomatic invasive lobular breast cancer. 2015 Clin Radiol

70;6; 604-609.
Back To Top
---
The value of shear-wave elastography in diagnosing invasive lobular breast cancer. Appl Radiol.
About the Author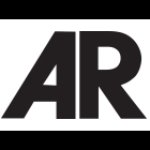 Cynthia E. Keen is a New York City area-based medical writer specializing in clinical subjects and healthcare technology. She writes feature articles for Applied Radiology and the contents of the Applied Radiology newsletter.