The Impact of the NY State Breast Density Law at Elizabeth Wende Breast Care
By Staff News Brief
What benefits do the New York State breast density inform law confer upon its women residents? It alerts them to the fact that a supplemental breast ultrasound exam may be beneficial in helping radiologists to identify signs of early stage breast cancer not detectable on mammography images. Regrettably, if the cost of sonographic examination is not covered by health insurance, patients may forego the exam.
These were the key messages of a newly published study in the Journal of Ultrasound in Medicine from Elizabeth Wende Breast Care in Rochester. The study was undertaken to assess the breast imaging center practice's initial experiences with patients after the passage of the NY State law (S2404-C). To date, 23 states have passed breast density notification laws.
Lead author Stamatia Destounis, M.D., a radiologist at Elizabeth Wende and clinical professor of imaging sciences at the University of Rochester, and colleagues advised that approximately half of the women younger than age 50 and one third over age 50 have dense breast tissue. While these women have a potentially higher risk of breast cancer, other risk factors – such as a family history of breast and/or ovarian cancer – need to be taken into consideration when advising a patient regarding her dense breast status and making the recommendation that a breast ultrasound exam also be performed.
Over 100,000 patients had screening mammography performed between January 1, 2013, the date the law went into effect, and June 1, 2014. A total of 45.7% of these patients were notified that they either had dense breast tissue (75%) or extremely dense breast tissue (25%). Of this group of 47,017 patients, 935 patients – approximately 2% -- had subsequent breast ultrasound examinations performed.
These examinations identified two patients with malignancies that could not be seen on mammography: one invasive lobular carcinoma and one invasive ductal carcinoma. One additional patient had an atypical finding, which after surgical excision was diagnosed as atypical lobular hyperplasia with additional lobular carcinoma in situ. Detection of the two malignancies was typical of the detection rate of published clinical trials – 2.1 malignancies per 1,000 patients – and a positive predictive value of 8%.
There were two factors that were prevalent among women who opted for the supplemental screening: an elevated personal risk of developing breast cancer and payment by health insurance companies. The authors noted that 68% had one or more additional risk factors and that the majority had the cost of their examination covered by health insurance.
Dr. Destounis said that the cost of a bilateral ultrasound is approximately $200. She noted that even if a patient has health insurance coverage that will reimburse for this procedure, a patient may not have reached her annual deductible, which can also be a deterrent.
"The New York State breast density notification law is now in its third year, and the process of awareness of the value of breast sonography is a slow process for both dense-breasted women and their physicians. Almost every week, our center gets a call from a referring physician asking what the breast density section of our report means. Or they call to say that their patient wants more information from them and they don't have any idea what it is," she said.
Dr. Destounis added, "The reality is that screening breast ultrasound can be very helpful for women with dense breasts. But we are fighting reimbursement issues as patients may want the procedure but will not pay for it. We also are dealing with lack of education about this. In fact, at Elizabeth Wende, in addition to providing a letter to each patient as required by law, we have a dedicated medical assistant whose sole job is to provide patients with their mammographic results and discuss the subject of breast density. It is our responsibility to educate our patients about breast health, and we take this responsibility very seriously."
REFERENCE
Destounis S, Arieno A, Morgan R. Initial Experience with the New York State Breast Density Inform Law at a Community-Based Breast Center. J Ultrasound Med. 2015 Jun;34(6):993-1000.
Back To Top
---
The Impact of the NY State Breast Density Law at Elizabeth Wende Breast Care. Appl Radiol.
By
Staff News Brief
|
July 01, 2015
About the Author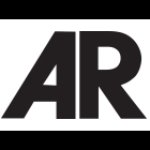 Staff News Brief