The Amsterdam Pediatric Wrist Rules: Adherence in the Netherlands
By Staff News Brief
The Amsterdam Pediatric Wrist Rules are intended to determine if children presenting with acute wrist trauma should have X-rays to confirm a potential fracture. How well the rules are actually being followed by physicians in The Netherlands is the subject of an article in the October issue of Pediatric Radiology.
These rules are the first validated clinical decision rules in children with a suspected fracture of the distal forearm. The prediction model using six clinical variables was developed in 2014 and validated in a study of 787 pediatric patients treated in hospitals throughout The Netherlands.1 The model indicated that if used, there would be a 22% reduction of radiographic examinations.
The model is now available as a mobile application designed for children and adults. Physicians enter the age, sex, and clinical findings of each patient. Findings include swelling of the distal radius, visible deformation, painful palpation of the distal radius, painful palpation of the anatomical snuffbox, and painful supination.
The research team conducted a real-world implementation study of 408 children to determine its actual impact in emergency departments (ED). They determined that utilization of the Amsterdam Pediatric Wrist Rules resulted in a significant reduction in wrist radiographs and time spent at in the ED. Additionally, the rules were able to correctly identify 98% of all clinically relevant distal forearm fractures.
One academic and three teaching hospitals in The Netherlands participated in the study. Patients included children aged 3 to 18 who had sustained a high- or low-energy accident involving the wrist within 72 hours of presenting at a hospital emergency department between November 2015 through May 2016. This group was compared with a control group of 799 patients who were treated at the same hospitals prior to implementation of the rules in April 2014.
Lead author Marjolein A. M. Mulders, MD, of the Department of Surgery's trauma unit at Academic Medical Center in Amsterdam, and co-authors found a 19% reduction in radiology exams and a nearly 30-minute shorter ED stay for patients without a wrist fracture. The rules missed eight fractures, but only four were clinically relevant. Physicians ordered radiographs for three of these patients, which reinforces the fact that the rules were designed to aid but not replace the clinical experience and judgment of a physician.
The Amsterdam Pediatric Wrist Rules may be accessed free of charge at www.amsterdamwristrules.nl.
REFERENCES
Slaar A, Walenkamp MMJ, Bentohami A, et al. A clinical decision rule for the use of plain radiography in children after acute wrist injury: development and external validation of the Amsterdam Pediatric Wrist Rules. Pediatr Radiol. 2016;46(1):50-60.
Mulders MAM, Walenkamp MMJ, Slaar A, et al. Implementation of the Amsterdam Pediatric Wrist Rules. Pediatr Radiol. 2018;48(10):1612-1620.
Back To Top
---
The Amsterdam Pediatric Wrist Rules: Adherence in the Netherlands . Appl Radiol.
By
Staff News Brief
|
November 12, 2018
About the Author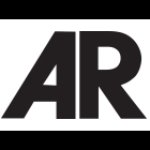 Staff News Brief