Symptomatic women have greater likelihood of false-positive mammograms
By Staff News Brief
Radiologists in Finland interpreting screening mammograms are influenced by clinical symptoms reported by patients or mammography radiographers, according to a study published online in Breast Cancer Research and Treatment. False positives and recalls for additional mammography testing were significantly higher for symptomatic women during a 20 year period.
National breast cancer screening programs are estimated at reducing breast cancer mortality by approximately 23%, but increase the risk of cumulative false positive results by an estimated 20%.1 Researchers at the Finnish Cancer Registry conducted an investigation to determine if women with potential symptoms of breast cancer had a greater cumulative probability of false positives and true positives than asymptomatic women.
Organized mammography screening began in Finland in 1992, with women aged 50-59 having a mammogram every two years. Participation has been at 100% since 2005. Lead author Deependra Singh, a doctoral degree candidate in epidemiology at the University of Tampere School of Health Sciences, and colleagues conducted a historical prospective cohort study using individualized screening data from 413,611 women and more than 2.28 million visits for exams between 1992 and 2012. They reported that the average number of visits per woman was 5.5 during this thime.
With a maximum follow up of 21 years, 2.5% of women having a screening mammogram reported at least one symptom. This included lumps (1.22% of the total), retraction (1.59%), and secretion (0.24%). Women who reported a lump or secretion tended to be in younger age groups.
The false positive percentage at an given visit was 7.2% in women with symptoms compared to 2.0% for asymptomatic women. Breast carcinoma was identified in 2.2% of symptomatic and 0.4% in asymptomatic women. The false positive proportion among women who reported any symptoms was significantly higher at every visit (7.2% overall) versus 1.5% for asymptomatic women. The cumulative probability of having at least one false positive test was significantly higher in women with a history of lumps, at 45.2% compared to 17.2% for women who never reported a lump.
The total recall for women with symptoms was 9.32%. 29.5% of these recalled patients were referred for additional types of diagnostic imaging and/or biopsy, and 78.6% were diagnosed with a breast cancer. (This represented 23.2% of the total of symptomatic women who were recalled.)
The total recall for asymptomatic women was 2.45%. 23.7% of these recalled patients who were referred for additional imaging and/or biopsy, and 75.1% were diagnosed with cancer. (This represented 17.8% of the total number of asymptomatic women who were recalled.)
The authors wrote, "Taking into account the information on breast symptoms, there is a concern for the radiologist whether or not to recall the symptomatic women…." They concluded that "the current study showed that information about breast symptoms, especially lump, cause harms in terms of extra false positive findings….At the same time, more cancers were detected in symptomatic women, suggesting benefits of evaluating symptoms information in the program."
REFERENCE
Singh D, Pitkäniemi J, Malita N, et al. Cumulative risk of false positive test in relation to breast symptoms in mammography screening: a historical prospective cohort study. Breast Cancer Res Treat. Published online August 5, 2016. PMID:

27496148

DOI:

10.1007/s10549-016-3931-8.
Back To Top
---
Symptomatic women have greater likelihood of false-positive mammograms. Appl Radiol.
By
Staff News Brief
|
September 07, 2016
About the Author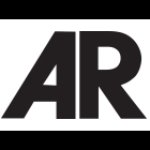 Staff News Brief