Study: Children with PICCs and CVCs at risk for venous thrombosis and stenosis
By Staff News Brief
Peripherally inserted central catheters (PICCs) offer many clinical advantages and can circumvent challenges to vascular access associate with pediatric patients. As a result, their use has increased steadily, especially at pediatric hospitals. However, PICCs are known to cause venous thrombosis and stenosis. A study at Cincinnati Children's Hospital in Ohio revealed that over a 2.5-year period, more than 25% of the patients who had a PICC developed venous thrombosis and/or stenosis. These conditions can pose a serious problem for children with chronic illness who depend on reliable vascular access for treatment throughout their lives.
PICCs, catheters inserted percutaneously into a peripheral vein, provide reliable venous access for long-term antibiotic therapy, frequent blood draws, chemotherapeutic agents, and total parenteral nutrition. A PICC can reduce the stress children may experience from repeated peripheral intravenous catheter (PIVs) attempts, as cannulation can be difficult due to small vessel diameter and poor vein visualization. In addition to thrombosis and vessel stenosis, risks with PICC placement include accidental dislodgment, infection, and line fractures.
While clinical studies have been conducted to determine the risk to development of venous thrombosis and/or stenosis in adult patients, no such study had been performed with a large pediatric patient population. A multidisciplinary team of radiologists, nephrologists, and epidemiologists undertook a retrospective study to determine its incidence in a large population of patients aged 1-18 who had upper extremity PICCs placement between January 2010 and July 2013, and who had at least one imaging study of the ipsilateral side performed. A total of 376 patients who had 1,110 placements of upper extremity PICCs and who underwent a total of 851 imaging studies comprised the patient cohort. The largest proportion of PICCs was placed in patients with primary hematological or oncological conditions, followed by patients with gastrointestinal diseases.
The team identified and analyzed 292 venous thrombosis and/or stenosis events, an incidence rate of 26.3% for patients who had radiology exams. Lead author H. Stella Shin, MD, currently an assistant professor of pediatric nephrology at Emory University in Atlanta, GA, and coauthors reported that the incidence rate was much higher for patients who previously had central venous catheters (CVCs), a nearly twofold rate (63.5% compared to 36.5%). The authors reported that a patient's primary diagnosis, the insertion site and duration of PICC placement, the total number of PICCs per patient, or a patient's height to PICC diameter ratio were not associated with venous thrombosis and/or stenosis.
However, of the imaging studies ordered and performed for patients exhibiting symptoms of PICC complications, more than 25% showed previously unknown venous thrombosis and/or stenosis. Based on their findings, the author suggest "that PICCs and CVCs should be placed judiciously in all children, but especially in those with lifelong medical conditions who are more likely to suffer direct consequences from limited vascular access."
REFERENCE
Shin HS, Towbin AJ, Zhang B, et al. Venous thrombosis and stenosis after peripherally inserted central catheter placement in children. Ped Radiol<. 2017 47;12:1670-1675.
Back To Top
---
Study: Children with PICCs and CVCs at risk for venous thrombosis and stenosis. Appl Radiol.
By
Staff News Brief
|
January 19, 2018
About the Author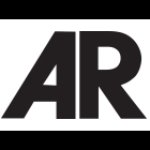 Staff News Brief