Study: Bilateral breast imaging on recalls identifies hidden malignancies
By Staff News Brief
A study published in European Radiology in April of nearly 4,000 women recalled for bilateral breast imaging exams revealed that one of every seven lesions, or 15.5% of the total revealed on the recalled examinations, were malignant.
The multi-institutional study was conducted to determine the frequency and characteristics of contralateral, non-recalled breast abnormalities in a large, population-based patient cohort in southern Netherlands. The study included a consecutive series of 130,338 full-field digital mammograms performed at four specialized breast screening facilities during a two-year period. The majority (89.4%) of exams were biennial subsequent screening of women aged 50-75 years.
The screening mammograms had been double-read by 12 certified breast imagers. A total of 3,995 examinations received a BI-RADS 0, 4 or 5 classification. These women were recalled to 20 regional hospitals for additional imaging. Most were performed at seven dedicated hospital breast imaging departments, all of which offered breast magnetic resonance imaging (MRI) and five of which offered digital breast tomosynthesis. Nine-hundred-five patients were diagnosed with breast cancer, representing an overall cancer detection rate of 6.9 per 1,000 screens.
Contralateral breast abnormalities were also detected in 129 women: 101 by diagnostic and/or tomosynthesis imaging, 23 by breast MRI, and five initially by clinical examination at the time of supplemental imaging. Diagnostic and/or tomosynthesis mammography identified 90 suspicious masses, 8 suspicious calcifications, 2 architectural distortions, and one suspicious mass with calcifications. Breast MRI identified 19 women with a suspicious mass (83%) and 4 women with a non-mass enhancement (17%). Following initial supplemental imaging, 74 women had a breast ultrasound exam and 55 had a biopsy.
Twenty of the 129 suspicious lesions in contralateral breasts were malignant. Eighty percent of these women were diagnosed with bilateral breast cancer.
Lead author Joost R. C. Lameijer, MD, of the Department of Radiology of Catharina Ziekenhuis in Eindhoven, and co-authors reported that 22.6% of suspicious lesions initially identified were malignant, as well as 15.5% subsequently identified in the contralateral breast. Histological tumor characteristics, tumor stage, and surgical treatment for both screen-detected cancers and contralateral cancers proved to be similar. For both groups, a majority of the cancers were invasive ductal, stage T1, lymph node negative, and grade I or II.
"Reassessment of the complete screening mammogram, including the contralateral breast after recall, is important as contralateral cancers may be detected," the authors concluded. They also emphasized the importance of performing a thorough clinical examination at the time of recall as well, as three of the 20 malignant lesions (15%) in contralateral breasts were not visible on any type of supplemental imaging but by rather identified by supplemental clinical exam.
REFERENCE
Lameijer JRC, Coolen A, Voogd AC, et al. Frequency and characteristics of contralateral breast abnormalities following recall at screening mammography. Eur Radiol. Published online April 17, 2018. doi: 10.1007/s00330-018-5370-x.
Back To Top
---
Study: Bilateral breast imaging on recalls identifies hidden malignancies. Appl Radiol.
By
Staff News Brief
|
May 14, 2018
About the Author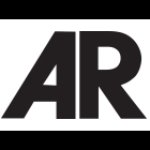 Staff News Brief