SNMMI '21: Novel Radiotracer Could Predict Abdominal Aortic Aneurysm Rupture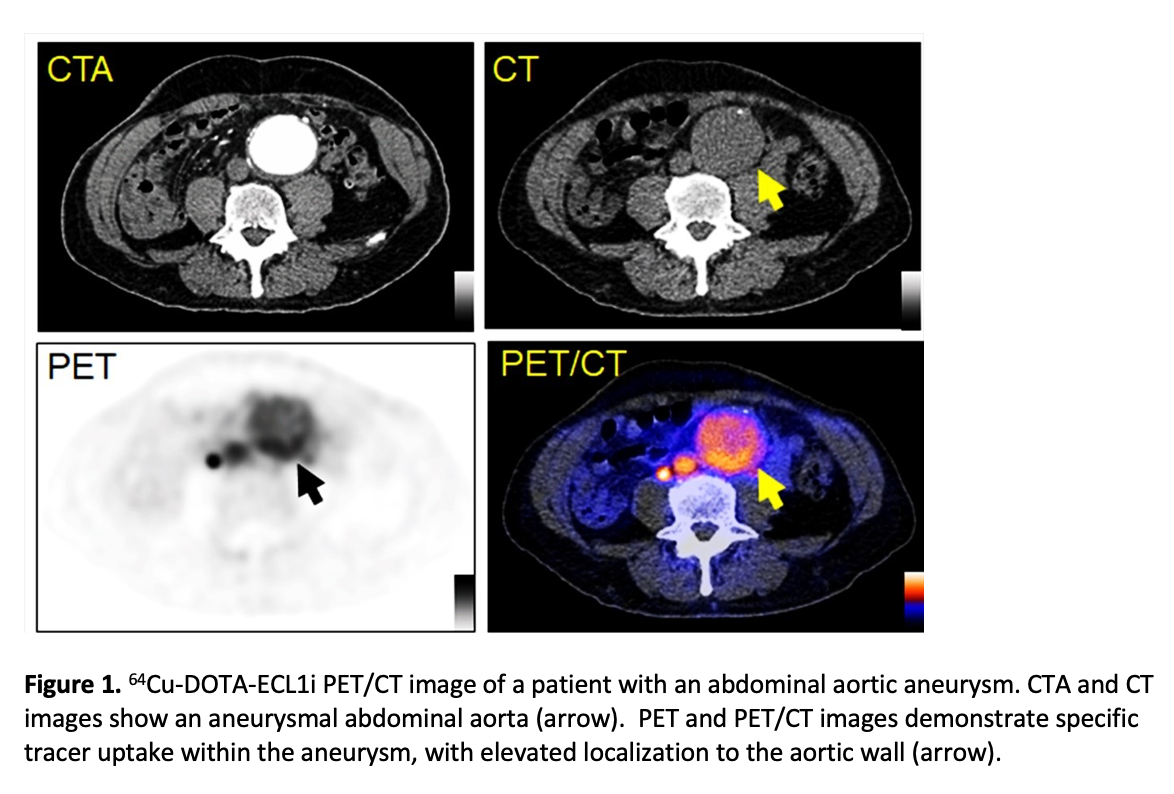 A new positron emission tomography (PET) radiotracer can detect abdominal aortic aneurysms (AAAs) – and could potentially predict when they will rupture. The radiotracer targets a novel biomarker associated with AAA to effectively diagnose and provide information to assist in the development of AAA treatments, of which there currently are none. The research was presented at the Society of Nuclear Medicine and Molecular Imaging 2021 Annual Meeting.
AAA is a life-threatening degenerative vascular disease. It occurs when blood vessels weaken and a bulge forms in the abdominal aorta (the vessel that supplies blood flow to the abdominal organs and the legs). AAAs typically remain asymptomatic until they rupture, leading to high mortality and a substantial burden on the healthcare system.
"Right now, clinical diagnosis of AAA relies on anatomic measurements of AAA diameter, which is a poor marker for the prediction of rupture," noted Gyu Seong Heo, PhD, a post-doctoral researcher at Washington University School of Medicine in St. Louis, Missouri. "Thus, there is an unmet clinical need for a novel molecular biomarker to determine the underlying processes that lead to aneurysm expansion and rupture and to serve as a therapeutic target for better management of AAA patients."
Continued Heo, "Given the availability of CCR2 inhibitors for human uses, our work holds great potential to assess AAA vulnerability, screen AAA patients for CCR2-targeted treatment, and determine treatment response for optimal outcome."