SNMMI 2019: PET/CT beneficial exam for diagnosing extra-pulmonary tuberculosis
By Staff News Brief
Molecular imaging with 18F-fluorodeoxyglucose (18F-FDG) positron emission tomography/computed tomography (PET/CT) can identify extra-pulmonary tuberculosis, and may be useful in initial diagnosis as well as monitoring patient response to treatment, according to research presented in June at the annual meeting of the Society of Nuclear Medicine and Molecular Imaging (SNMMI) in Anaheim, CA.
The prospective study conducted at the Postgraduate Institute of Medical Education and Research (PGIMIR) in Chandigarh, India, showed that a single whole-body scan can accurately identify multiple extra-pulmonary sites, including areas not clinically identified by a physician.
"Extra-pulmonary tuberculosis presents a particular challenge, as the disease site is often not accessible for performing an invasive diagnosis," explained lead author Bhagwant Rai Mittal, MD, professor and head of nuclear medicine at PGIMIR. "Because of this, physicians rely on clinical diagnoses for initiating treatment and for deciding the duration of therapy. Our study shows that 18F-FDG PET/CT scans can reduce diagnostic uncertainty and help improve treatment."

A 38-year-old woman diagnosed with Pott's spine was subjected to 18F-FDG PET/CT scan. Baseline study—maximum intensity projection image (A), fused PET/CT (B), and CT image (C) showing increased FDG uptake in a lytic lesion with significant soft tissue component in the D9 vertebra with associated paravertebral soft tissue density. Study done at 2 months post-ATT (D-F) showing favorable response to therapy. Study done at treatment completion (G-I) showing complete metabolic response to therapy. Image courtesy of SNMMI.
The study was performed to evaluate the utility of 18F-FDG PET/CT in initial diagnosis and response assessment of patients with extra-pulmonary tuberculosis. Ninety-three patients with confirmed disease, who had these scans at baseline, were enrolled in the study; 47 were available for repeat scans two months following initiation of therapy, and 28 upon completion of therapy. A total of 168 PET/CT studies were analyzed.
The baseline scans detected lesions at 176 extra-pulmonary sites. The most common sites were the lymph nodes (44%) and the central nervous system (27%), followed by the spinal column, the spleen, eyes, larynx, and other soft-tissue locations.
Of all patients in the study, 21% achieved complete recovery two months after treatment initiation, 72% still had residual disease, and 6% developed new lesions. At therapy completion, 15 with residual disease identified in the prior scan still had residual disease. Five patients, including two previously identified with residual disease, showed disease progression. Dr. Mittal said supplemental drugs were added to the anti-tubercular therapy of patients showing disease progression, and the original treatment regimen was extended in those patients with residual disease.
"Early follow-up PET/CT studies could categorize patients into responders and non-responders as well as be able to predict prognosis," said Dr. Mittal, who noted that 60% of patients whose disease progressed died during the study.
"This study has the potential to change the way we manage tuberculosis patients. The most recent statistics, from the World Health Organization, estimate that 10 million people developed tuberculosis in 2017, and that 1.6 million died from this disease," said Dr. Mittal. "PET/CT helps to provide an early estimation of the disease extent, and in suspected cases, helps to identify accessible biopsy sites for obtaining tissue diagnosis. Follow-up scans can point towards response to treatment, helping to predict a more accurate outcome."
REFERENCE
Mittal BR, Parihar A, Sood A, et al. 18F-FDG PET/CT in extra-pulmonary tuberculosis - Role in initial evaluation and response assessment. J Nuc Med. 2019;60 (Suppl 1):227.
Back To Top
---
SNMMI 2019: PET/CT beneficial exam for diagnosing extra-pulmonary tuberculosis. Appl Radiol.
By
Staff News Brief
|
July 15, 2019
About the Author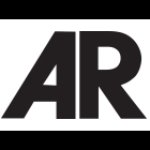 Staff News Brief