SIR publishes updated guidelines for stroke interventions
By Staff News Brief
The Society for Interventional Radiology (SIR) has published updated guidelines and standards of practice for the nonsurgical, image-guided interventional treatment of acute ischemic stroke in the April issue of the Journal of Vascular and Interventional Radiology. Eleven other medical organizations, which include four American, Canadian, and European radiology societies, have endorsed the updated standards of practice.
In addition to updating guidelines published in 2013, 15 metrics on patient care and outcomes have been established, based on findings of recent scientific studies about interventions. The 2018 guidelines represent the recommendations of a multinational consensus of experts for quality improvement and best-practice treatment. Benchmarks are intended for quality improvement programs to assess and improve processes and outcomes. They may also help hospitals meet the criteria for accreditation as a comprehensive stroke center, according to a SIR spokesperson.
Topics covered include indications and contraindications for endovascular therapy, process and outcome metrics, and quality improvement. Symptomatic intracranial hemorrhage (SICH), the most common major risk of endovascular treatment of acute ischemic stroke, is also discussed.
Lead author David Sacks, MD, of the Department of Interventional Radiology at the Reading Hospital and Medical Center in West Reading, PA, and co-authors, state that at least 90% of patients who meet the institution selection criteria should be treated with endovascular therapy. Three-fourths of patients being evaluated for revascularization should have initial imaging initiated within 30 minutes from the time of arrival at an emergency department. Reconstructed thin (∼ 1mm) noncontrast computed tomography (CT) slices that show a hyperdense middle cerebral artery have a high degree of sensitivity and specificity to help radiologists identify a large vessel occlusion. The authors recommend that target vessel occlusion should be established by using CT or magnetic resonance (MR) noninvasive angiography, which also provides information on proximal arterial pathology and catheter access.
"The largest opportunities to reduce delays and improve outcomes will come from reducing imaging-to-puncture times," write the authors. "The recommended time from start of imaging to arterial puncture is 50 minutes or less... . It is the consensus of the writing group that this time metric is necessary, achievable, and consistent with the improvement in door-to-balloon times that have been achieved for acute myocardial infarction." They recommend a maximum imaging-to-puncture time of 110 minutes, noting that a time of 50 minutes or less is achieved in hospitals with high volumes and an established resource infrastructure. If a patient arrives from another hospital where imaging has been already been performed, the door-to-puncture time should be reduced by 30 minutes or more for at least 80% of these stroke patients.
The authors state that postprocedural imaging is necessary to identify acute subarachnoid hemorrhage or parenchymal hematoma, to differentiate intra parenchymal hemorrhage from contrast straining, and to define the overall extent of new stroke. They recommend that this CT or MR imaging be performed within 36 hours after a patient has received endovascular therapy, and that all patients should undergo "next-day" imaging rather than immediately following the procedure because additional valuable information can be provided in this time frame.
The updated guidelines may be accessed here.
REFERENCE
Sacks D, Baxter B, Campbell BCV, et al. Multisociety consensus quality improvement revised consensus statement for endovascular therapy of acute ischemic stroke. J Vas Interv Radiol. 2018 29;4:441-453.
Back To Top
---
SIR publishes updated guidelines for stroke interventions. Appl Radiol.
By
Staff News Brief
|
April 26, 2018
About the Author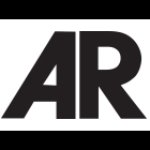 Staff News Brief