SIR 2019: Device sizing smart speaker for IRs in ORs
By Staff News Brief
Smart speakers, voice assistant technology with machine learning functionality, will become an essential aid to interventional radiologists in an operating room if Kevin Seals, MD, has his way. Dr. Seals, an interventional radiology fellow at University of California San Francisco (UCSF), and his colleagues are developing a device-sizing smart speaker tool to increase efficiency of interventional radiology workflow in surgical suites.
"Smart speakers have the potential to offer immense value in interventional radiologists, giving proceduralists the ability to access information technology while maintaining procedural sterility," Dr. Seals said in a scientific session of the Society of Interventional Radiology (SIR) annual meeting underway in Austin, TX. The application provides sizing recommendations for medical devices and is designed to alleviate the problem of breaking sterile scrub to use a computer if this information is needed during a procedure.
"If an interventional radiologist needs to know what size sheath to use to implant a stent in a patient's blood vessel, what size catheter is needed for a 5 mm diameter viabond stent, or what the cutoff size is for the pyloric diameter, for example, the smart speaker tool can quickly and accurately communicate the correct size based on the specific circumstances," he said. "This helps the physician in making a rapid, informed decision."
"Because there are hundreds of devices, with more being introduced daily, it can be difficult to determine the correct sizing or materials needed in every instance. This technology will allow physicians to concentrate more closely on the care of their patients, devoting less time and mental energy to device technicalities during procedural planning," explained Dr. Seals. "Certain technical specs are not obvious, and the current method of obtaining correct information may be to dig through a manual if there is a question. A device sizing tool with artificial intelligence can provide the correct information in seconds."
The sizing application uses a Google Home smart speaker with natural language processing and machine learning implemented using Dialogflow to extract the information of interest from an input query. For their initial testing, the researchers compiled data from product data sheets and technical manuals for 475 interventional radiology devices, including catheters, sheaths, stents, and vascular plugs. Dr. Seals said technically satisfactory outcomes from 10 samples for each information category were achieved and that the conversational application had excellent performance for a wide range of tasks.
Dr. Seals told Applied Radiology that the next step to improve the tool consists of adding functionality. "There are numerous possible types of sizing questions, and addressing them all appropriately is a significant undertaking. We are working to continue adding additional features to the system such that, with time, it develops has the ability to answer essentially any possible sizing question," he said. "We are also focused on more rigorously analyzing and quantifying system performance, including assessing issues such as how the system functions in response to different accents and speech types, as well as how it performs in different environments."
"The system is still in the prototype stage, and is not being used clinically at UCSF. We are working hard to get the project to that level," Dr. Seals added. "There is some additional work to be done, including ensuring HIPAA compliance and attaining legal clearance. We are actively considering the appropriate strategy with regards to FDA approval in communication with legal experts, particularly given the changing FDA landscape with the 21st Century Cures Act and recent FDA draft guidance documents. In addition to HIPAA compliance, this is a core issue we will address with our legal team prior to releasing the software for clinical use." Once these issues are resolved, the developers hope to release the sizing application as a free resource to interventional radiologists.
Dr. Seals told SIR 2019 attendees that near-future applications may include querying the hospital inventory database, accessing key data from a patient's electronic medical record (EMR), or performing dictation during a procedure.
In 2018, an estimated 18-21% of households in the United States use a home smart speaker. IHS Market Analysts predicts that there will be 85 million home smart speakers in use by 2021, and that an estimated 900,000 will be used for healthcare applications.1
REFERENCE
Montany B. More than 900,000 smart speakers to be used in healthcare facilities by 2021. Market Insight Report: IHS Markit. Published online April 26, 2018. https://technology.ihs.com/602327/more-than-900000-smart-speakers-to-be-used-in-healthcare-facilities-by-2021. Accessed March 20, 2019.
Back To Top
---
SIR 2019: Device sizing smart speaker for IRs in ORs . Appl Radiol.
By
Staff News Brief
|
March 25, 2019
About the Author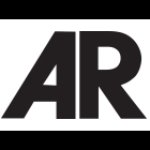 Staff News Brief