SIR 2017: Uterine fibroid embolization vastly underutilized, especially in rural U.S.
By Staff News Brief
Uterine fibroid embolization (UFE), an alternative to hysterectomy as a treatment for symptomatic uterine fibroids, remains "vastly underutilized" in the United States, according to interventional radiologists from the University of Miami Leonard M. Miller School of Medicine. More than 20 years after its introduction, this safe, minimally invasive, and much lower-cost procedure remains far outnumbered by hysterectomies.
Findings of a new, nationwide study analyzing the number of hysterectomies and UFEs performed in 2012 and 2013 were presented at the annual meeting of the Society of Interventional Radiologists (SIR). Prasoon Mohan, M.D., the study's lead author, reported that data from the Nationwide Inpatient Sample (NIS), the largest all-payer inpatient healthcare database in the country, revealed that only 2,470 UFE procedures were performed, compared to 167,650 hysterectomies. Additionally, fewer than 8% of UFEs were performed in small hospital systems and less than one half of 1% were performed in rural hospitals.
The study was conducted to analyze the demographic factors, hospital characteristics, and costs associated with UFE. Data showed that a UFE procedure was approximately one-third less costly, at a cost of $21,583 compared to $33,104 for a hysterectomy. Women who underwent UFEs also had a slightly shorter mean hospital stays (2.16 compared to 2.32 days) and slightly fewer comorbidities (2.28 vs. 2.4).
Dr. Mohan said, "These findings suggest that there is a lack of awareness about this safe, effective and less invasive therapy. Patients need to know about the major differences between surgical treatments and UFE, especially since UFE is a nonsurgical treatment that preserves the uterus and has a much faster recovery time compared to hysterectomy."
"The fact that so few women undergo UFE in rural and small hospital settings shows a healthcare access and education disparity in who receives this treatment. It is important that we continue to educate patients about choice and determine ways to increase access to this effective, less invasive therapy," he added.
Promoting UFE awareness has been a consistent message at SIR annual meetings. A SIR spokesperson told Applied Radiology that the society is working with its members to raise awareness about UFE and to educate patients. It has published patient information brochures focused on women's health to help interventional radiologists educate patients. As early as 1999, the forerunner to the SIR Foundation funded and oversaw the development of the Fibroid Registry for Outcomes Data (FIBROID) to collect prospective data on women undergoing UAE. This cooperative venture with the Duke Clinical Research Institute (DCRI) of Duke University Medical Center in Durham, NC, enrolled more than 3,000 patients between 2000 and 2002. As part of this project, interventional radiologists at Georgetown University received funding to develop the Uterine Fibroid Symptom and Quality of Life Questionnaire, which is still in use today by researchers around the world.
Today DCRI serves as the research data and coordinating center of a new nationwide registry for women with uterine fibroids called COMPARE-UF. Launched in 2015, the registry is funded by the Patient-Centered Outcomes Research Institute in partnership with the Agency for Healthcare Research and Quality (AHRQ).
Back To Top
---
SIR 2017: Uterine fibroid embolization vastly underutilized, especially in rural U.S.. Appl Radiol.
By
Staff News Brief
|
April 05, 2017
About the Author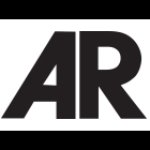 Staff News Brief