SIR 2017: SPG Blockade reported safe, effective migraine headache treatment for children
By Staff News Brief
Sphenopalatine Ganglion (SPG) blockade is proving to be an effective treatment for migraine headaches in children and takes only minutes for a patient to feel relief, according to new research presented at the Society of Interventional Radiology (SIR) annual meeting. This expands SPG blockade as a treatment that previously had only been used with adults. However, its use is recommended only for pediatric patients who have not responded to first-line treatments for severe migraine.
An estimated 12% of the population aged 12 and older experience migraines. SPG block has been performed for years in patients over age 18 to help reduce reliance on intravenous drug therapy. Briefly disabling the SPG can disrupt and reset the headache circuit, breaking a cycle of severe migraines and reducing the need for medication. The treatment consists of a small catheter inserted into each nostril and local anesthetic administered to the SPG, a nerve bundle located at the base of the nose thought to be associated with migraines.
Robin Kaye, MD, section chief of interventional radiology in the department of medical imaging at Phoenix Children's Hospital in Arizona, and colleagues conducted 310 treatments in 200 patients ages 7 to 18. The procedure was performed supine with neck in hyperextension. Anesthesia of the bilateral nares was accomplished with lidocaine spray and gel. Contrast was injected using a SphenoCath confirming catheter position, and 4% lidocaine was injected. Patients remained supine with neck in hyperextension for 10 minutes.
Patients' pain levels before the intervention were recorded on a scale of 1-10. Ten minutes after the treatment, patients were asked to rate their current pain level. Dr. Kaye said that there was a statistically significant decrease in headache scores, with an average pain score reduction of just more than 2 points on the 10-point scale.
"This treatment, performed in an outpatient setting by an interventional radiologist, can safely relieve a child's migraine quickly. While it isn't a cure for migraines, this treatment has the potential to really improve the quality of life for many children. It can be performed easily, without complications, and gives quick pain relief. If necessary, SPG block can be repeated if or when the migraine returns," she said.
Back To Top
---
SIR 2017: SPG Blockade reported safe, effective migraine headache treatment for children. Appl Radiol.
By
Staff News Brief
|
April 05, 2017
About the Author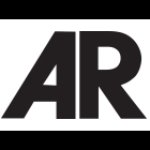 Staff News Brief