Siemens Healthineers reimagines head imaging for ICU patients with a new mobile CT scanner
By Staff News Brief
Siemens Healthineers introduced its new SOMATOM On.site mobile head computed tomography (CT) scanner, which allows patients to remain in the ICU for a CT scan while connected to monitors and devices. With the SOMATOM On.site, the radiologic technologist can perform a CT head examination directly at the patient's bedside, potentially eliminating costly patient transports with high staffing requirements and potential risk to the patient.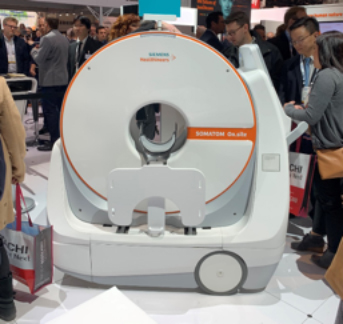 "We are bringing CT to the patient, which is a new approach for head CT in the ICU," said Eberhard ten Weges, vice president of global sales for CT at Siemens. "From a usability perspective, it's very easy to move and use, which is beneficial for patients. From a financial point of view, it's beneficial because it opens up the permanently installed CT scanners in the radiology room to be used more effectively."
The system's new intelligent user interface, myExam Companion, helps the technologist navigate through the examination for consistent results, regardless of experience level. The myExam Companion combines available patient data such as gender and age with other user or machine-observable, patient-specific information to identify optimal acquisition and reconstruction techniques for each patient.

myExam Companion is also available on the company's new premium SOMATOM® X.cite CT scanner, which was also introduced at RSNA this year.
In addition, the company debuted CrewPlace™, a cloud-based platform that allows healthcare facilities to address staffing shortages while managing their own workforce of radiologic technologists via a digital portal. Designed to digitalize healthcare and optimize clinical operations, CrewPlace can potentially enable revenue growth by providing access to labor resources outside of the organization's network. The platform can further optimize population health management initiatives like cardiovascular screening programs, and increase access to care via new care delivery models and clinical pathways.
The company also expanded its AI-Rad Companion family with two AI-based software assistants designed to free radiologists from routine activities during magnetic resonance imaging (MRI) examinations.
The AI-Rad Companion Brain MR for Morphometry Analysis automatically segments the brain in MRI images, measures brain volume, and marks volume deviations in result tables used by neurologists for diagnosis and treatment. The AI-Rad Companion Prostate MR for Biopsy Support automatically segments the prostate on MRI images and enables radiologists to mark lesions, facilitating targeted prostate biopsies.
RSNA Booth 7530
Back To Top
---
Siemens Healthineers reimagines head imaging for ICU patients with a new mobile CT scanner. Appl Radiol.
By
Staff News Brief
|
December 03, 2019
About the Author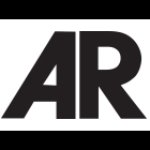 Staff News Brief