Siemens Expands Access to High-Quality Digital X-ray Imaging
By Staff News Brief
Siemens Healthineers introduced the Multix Impact, currently pending 510(k) clearance, developed to deliver high-end technology at an attractive price point.
Multix Impact is an affordably priced, floor-mounted digital radiography (DR) system that provides access to high-quality imaging technology. The intuitive operating system and versatile wireless detectors are designed to optimize clinical processes in radiography by improving productivity and enhancing the patient experience.
The Multix Impact is designed to improve the patient experience with welcoming design and innovative technology. The system's elevating, floating flat table can help the patient access the system more easily. It eases technologist workflow with an intuitive in-room touchscreen interface on the tube that allows the technologist to remain at the patient's side. And when unable to be at the patient's side, the technologist is able to monitor and optimize positioning from the control room via the system's patient positioning camera, potentially reducing repeat imaging and unnecessary patient dose.
The Multix Impact offers an intuitive user interface and graphical organ program selection, which can help technologists work faster and more confidently. The positioning guide display on both the in-room touch user interface and the workstation supports precise, consistent patient positioning. Advanced motorization and tracking reduce the physical exertion of technologists and help prevent repetitive stress injuries.
With the preconfigured programs of the Multix Impact, the technical factors and post-processing parameters adjust automatically for each image, each patient, and each examination, reducing the potential for errors that can lead to unnecessary patient dose and workflow interruptions. Image flavor settings allow fast customization of images, enabling the technologist to determine the optimal image impression to meet individual needs.

"The MULTIX Impact goes beyond delivering image quality to help facilities strengthen their own image with three key communities: patients, staff and referring physicians," said Lars Hoffmann, Vice President of Global Marketing and Product Management/X-Ray Products, Siemens Healthineers. "It has a welcoming, modern design with an elevating table and free-floating table top that's uncommon in this market segment. It's easy for staff to use and delivers highly consistent image quality. And it helps radiologists deliver an optimal service experience to referring physicians."
Siemens is also launching the MOBILETT Elara Max mobile X-ray system, currently pending 510(k) approval. Addressing the need to manage hospital-acquired infections, MOBILETT Elara Max has an antimicrobial coating that studies show can be cleaned three times faster than similar competitive systems. As part of the Max family of mobile X-ray products, it features an efficient mobile workflow, robust cybersecurity, and a compact and lightweight design. The virtual workstation allows radiologists to call up patient exams within the hospital IT environment directly on the mobile unit to support diagnostic decisions.
RSNA Booth: 4136
Back To Top
---
Siemens Expands Access to High-Quality Digital X-ray Imaging. Appl Radiol.
By
Staff News Brief
|
November 25, 2018
About the Author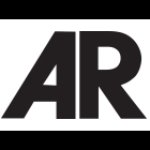 Staff News Brief