Siemens debuts cardiovascular CT at ACC annual meeting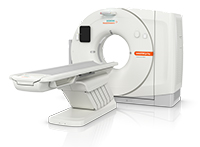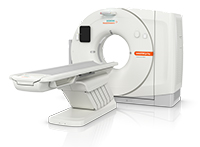 Siemens Healthineers used the venue of the American College of Cardiology's annual meeting held in New Orleans in March to introduce the SOMATOM go.Top Cardiovascular Edition computed tomography (CT). The 128-slice scanner is a new version of the SOMATOM.go Top family of CT modalities, which is designed to deliver personalized patient dose control in all types of routine cardiovascular imaging.
The CT scanner includes the HeartFlow FFRCT Analysis, a personalized cardiac test developed by HeartFlow, which enables clinicians to better evaluate the impact a blockage has on blood flow and to determine the best treatment for patients, according to Siemens. GO technologies include workflow features, such as the Check&GO algorithm designed to help identify problems associated with anatomical coverage and contrast media distribution as they occur.
A tablet-based mobile workflow is designed to simplify and streamline cardiac image acquisition and enables a radiologic technologist performing the procedure to stay with the patient. The CARE kV feature automatically selects the optimal kV setting for each patient in 10 kV increments for personalized reduced radiation dose control as well as improved contrast enhancement. The SOMATOM go.Top Cardiovascular Edition also has a fast native temporal resolution for optimal visualization of coronary arteries.