SHINE, Telix Sign Lu-177 Clinical Supply Agreement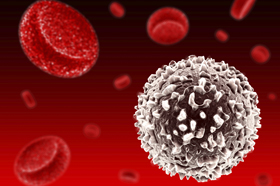 SHINE Technologies, LLC and Telix Pharmaceuticals LTD have signed a clinical supply agreement that provides Telix with SHINE's non-carrier-added (n.c.a.) lutetium-177 (Lu-177) for use in the clinical development of potential new therapeutics to treat prostate and kidney cancer.
SHINE will immediately commence supply of n.c.a. Lu-177 for use in clinical trials of Telix's therapeutic candidates TLX591 (177Lu-rosopatamab for advanced prostate cancer) and TLX250 (177Lu-girentuximab for kidney cancer), with particular focus on the US market.
"There continues to be a growing, critical need for more effective treatment of metastatic or late-stage cancers," said Greg Piefer, SHINE's founder and CEO. "Our exciting partnership with Telix allows us to bring hope to these patients as we continue to help deliver Lu-177 for highly precise treatments that produce little damage in the tissue around treatment sites."
SHINE's Therapeutics division produces n.c.a. Lu-177, a low-energy beta-particle emitter, which can be paired with a targeting molecule (such as an antibody or peptide) to directly target and irradiate cancer cells. Several Lu-177 therapies are currently being developed to treat various forms of cancer and may provide alternative treatment options for patients where other therapeutic solutions have proven insufficient.
Dr. Gabriel Liberatore, Telix Group Chief Operating Officer continued, "SHINE's investment in high quality isotope production places them at the forefront of the radiopharmaceutical supply chain with particular strength in servicing the US market. The agreement with SHINE supports our goal to establish a global supply chain with the capacity and reliability to support an increasing level of clinical activity through Telix-sponsored and investigator-led studies and to scale-up to commercial stage."