Serial lung US for assessment of pulmonary edema in ER
By Staff News Brief
More than1 million patients with symptoms of acute heart failure (AHF) are admitted to hospital emergency departments in the United States. A rapid, economical way to measure pulmonary edema could help emergency physicians better plan a course of treatment and make better disposition decisions, especially for patients presenting with dyspnea, or shortness of breath.
Serial lung sonography may provide this capability, according to a feasibility study published in the February issue of the Journal of Ultrasound in Medicine. Researchers at the State University of New York Downstate Medical Center in Brooklyn confirmed that changes in sonographic pulmonary decongestion can be semiquantitatively measured by a simplified serial 8-zone scanning protocol using a scoring method that accounts for β-line fusion. They conducted a study of 17 patients with hypertensive AHF who presented with an acute onset of dyspnea. The researchers selected these patients because severe dyspnea frequently improves dramatically in response to treatment targeting cardiac loading conditions.
Pulmonary edema is identified by lung ultrasound with high sensitivity and can capture changes in real time. For this prospective observational cohort study, the authors evaluated the extent to which sonographic β-lines disappeared with treatment.
Patient selection criteria included an early working diagnosis of hypertensive AHF, an initial systolic blood pressure of 180 mm Hg or higher, acute onset of dyspnea, and the presence of pathologic β-lines in both lungs on rapid anterior 2-region lung sonography. Two of the patients presented more than once, for a total of 20 evaluations. Patients were selected if they could be scanned within 45 minutes of admission to the emergency department.
Three lung ultrasound scans were performed for each patient by emergency physicians. An initial 8-thoracic zone sonogram was performed at the time of triage. After a patient showed a 2-cm improvement in dyspnea severity using a 10-cm visual analog scale (VAS), vital signs were taken again and a second ultrasound performed. A third ultrasound was performed when vital signs were taken again and another dyspnea assessment made at the time of patient disposition from the emergency department.
For the study, John F. Kilpatrick, MD, and Michael Secko, MD, clinical assistant professors in the ultrasound division of the Department of Emergency Medicine, independently analyzed 6-second video clips of an intercostal space from each of the 8 thoracic zones that were acquired from all of the lung sonograms. A scoring method that accounted for both the sum of discrete β-lines and degree of β-lines to successfully analyze 97% of the acquired video clips.
Pulmonary edema scores decreased with each study, by a median of 81% from the first to the final lung sonogram. The time for a reduction in sonographic pulmonary edema of 80% or greater ranged from 69 to 149 minutes (median - 86 minutes).
The authors wrote, "This study demonstrates the dynamics of pulmonary edema in dyspneic patients with hypertensive AHF early in their treatment course Real-time feedback from serial sonography assessments of pulmonary edema may be informative to the clinician titrating AHF treatments and making disposition decisions." They recommend that additional validation of their study's protocol be performed.
REFERENCE
Martindale JL, Secko M, Kilpatrick JF, et al. Serial Sonographic Assessment of Pulmonary Edema in Patients with Hypertensive Acute Heart Failure. J Ultrasound Med. 2018 37;2:337-345.
Back To Top
---
Serial lung US for assessment of pulmonary edema in ER. Appl Radiol.
By
Staff News Brief
|
March 21, 2018
About the Author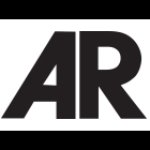 Staff News Brief