Screening with MRI for Accurate and Rapid Stroke Treatment (SMART) is effective and feasible
Two Washington, D.C. area hospitals have been able to deliver the life-saving drug intravenous tissue plasminogen activator (IV tPA) to stroke patients significantly faster by using efficiency principles borrowed from "lean" manufacturing processes, according to a new study published online May 13 in Neurology.
The objective of the study by researchers at the National Institute of Neurological Disorders and Stroke in Bethesda, MD, MedStar Washington Hospital Center Stroke Center in Washington, D.C., and the Suburban Hospital Stroke Program in Bethesda, MD, was to demonstrate the feasibility of timely multimodal MRI screening before thrombolysis in acute stroke patients.(926-bed MedStar hospital is the only hospital in the Greater Washington, D.C. area to be certified as a Comprehensive Stroke Center by The Joint Commission.)
National benchmarks call for patients diagnosed as having a stroke to receive an injection of IV tPA within 60 minutes from arrival in an emergency department because the sooner IV tPA is administered, the better the potential outcome for the patient. While a MRI exam can provide more valuable diagnostic information, due to the length of time it takes, a CT scan is frequently ordered instead as the first line-brain imaging test for acute stroke patients.
Multidisciplinary teams at MedStar Washington Hospital Center and Suburban Hospital found that by analyzing and changing their workflow, they could reduce "door-to-needle" times from 93 to 55 minutes even when performing a MRI scan instead of a CT scan.
Quality improvement processes were initiated in 2013 to reduce door-to-needle time. Acute ischemic stroke (AIS) patients who received IV tPA in less than 4.5 hours from the last known normal were identified. Demographic and clinical characteristics and timing metrics were analyzed to compare the time periods before, during, and after the quality improvement processes.
The researchers identified 157 patients treated with IV tPA for AIS during 2012-2013, 86% of whom had a MRI scan. Door-to-needle time was significantly reduced by 40% from a median of 93 minutes in the first half of 2012 to 55 minutes in the last half of 2013. Patients treated within 60 minutes increased from 13% to 61.5% respectively. The authors reported that the improvement in time was associated with reduced door-to-MRI scanner time, and that there were no differences in demographic or clinical characteristics. Teamwork by all clinicians involved in evaluating stroke patients was cited as a critical factor for improving efficiency. The team included emergency medicine department staff, radiology and laboratory department staffs, and acute stroke team physicians and nurses.
Senior author Anna Hsia, M.D., medical director of the Comprehensive Stroke Center at MedStar Washington Hospital, said "Using MRI scans gives us valuable information to help make treatment decisions, including the location and size of the stroke if present, when it occurred, the extent of blood vessel blockage and the amount of brain tissue at risk, new or old bleeding, and potentially the cause of the stroke. We wanted to share with other hospitals exactly how we streamline dour processes so they could see what's possible, and consider applying similar interventions to be able to use MRI scans when needed to quickly guide treatment decisions for patients with suspected stroke."
Teams assigned to the quality improvement initiative created process maps to identify roadblocks causing delays, reorganized workflow to reduce handoffs, and assigned specific roles to each member of the stroke team. SMART time-saving techniques were used. The authors suggest that many of the interventions adopted at MedStar and Suburban could also be applied to hospitals that primarily use screening CT scans, because they affect the processes before and after the brain scan rather than the imaging exam itself.
REFERENCE
Shah S, Luby M, Poole K et al. Screening with MRI for Accurate and Rapid Stroke Treatment: SMART. Neurology. Published online May 13, 2015.
Back To Top
---
Screening with MRI for Accurate and Rapid Stroke Treatment (SMART) is effective and feasible. Appl Radiol.
About the Author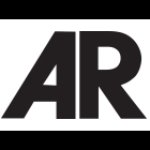 Cynthia E. Keen is a New York City area-based medical writer specializing in clinical subjects and healthcare technology. She writes feature articles for Applied Radiology and the contents of the Applied Radiology newsletter.