RSNA 2021 | Welcome Back to Chicago! Conversation with Dr. Mary Mahoney
By
Redefining radiology will take center stage at the 107th Scientific Assembly and Annual Meeting of the Radiological Society of North America (RSNA) in the Opening Session with RSNA President Mary C. Mahoney, MD, Benjamin Felson Endowed Chair and professor of radiology at the University of Cincinnati (UC) College of Medicine in Cincinnati, Ohio and chief of imaging services at UC Health in Cincinnati.
Dr. Mahoney recently spoke with Applied Radiology about what redefining radiology means to her, including new ideas and technologies and the need for global solutions to address current challenges while delivering quality-based and patient-focused care.
"It's been a really challenging and isolating year for us in so many ways," Dr. Mahoney says. "The pandemic has affected all of us, both personally and professionally. I'm looking forward to reconnecting with our colleagues from across the globe in Chicago, and we are planning for it, hoping for it and looking forward to it."
Although 2021 has not been the year she expected as RSNA President – typically the president has a busy travel schedule meeting with partners across the globe – this year's annual meeting will mirror what the radiology community has come to expect from prior meetings.
Over 10,000 abstracts were submitted for the meeting and many of the popular exhibits will return, including: Discovery Theater, the Fast 5 presentations, the AI Showcase and the Image Interpretation session. Additionally, attendees can expect quite a few sessions on COVID-19, more discussions around diversity and inclusion, and the impact of delayed cancer screening due to the pandemic.
One key difference for all live attendees is the requirement for proof of COVID-19 vaccination and to wear masks in all indoor public places. RSNA is actively working with the Centers for Disease Control, the City of Chicago and McCormick Place to ensure the safety for all attendees, including enhanced cleaning practices throughout the convention center. "We have a virtual meeting for those who either can't or aren't comfortable attending the meeting in person,&rdquo Dr. Mahoney adds.
While RSNA had a more limited virtual component for its annual meeting prior to the pandemic, the association's staff rolled out a robust virtual platform in 2020. More than 29,000 people attended the virtual 2020 meeting, says Dr. Mahoney.
RSNA will try to incorporate live Q&A as much as possible in the 2021 virtual component, just as it did last year. All educational exhibits and scientific presentations will be accessible online until April 2022. So far, 150 vendors have signed up to exhibit – a fairly stable number from prior years. In the years that RSNA had a dual live and virtual meeting format, many attendees did both, Dr. Mahoney says.
"I think going forward hybrid meetings are going to be the way of the future. Some will come to the meeting where they can do the hands-on courses, meet with vendors, network and meet with colleagues," she explains. "Then they can attend the virtual meeting afterwards and will have access to the meeting content that they weren't able to get to while attending in person. So, they will actually sign up for both versions of the meeting and get the best of both worlds." Redefining radiology should also include lessons learned throughout the pandemic; Dr. Mahoney adds.
"It has opened our eyes to a lot of inefficiencies in our practices and workflows, and some alarming healthcare disparities," Dr. Mahoney says. "It is a time to reflect on how we can mold and adapt our specialty to one that is vital and value-based. I think that will be dependent upon a heightened focus on service and patient-centered radiology."
Back To Top
---
RSNA 2021 | Welcome Back to Chicago! Conversation with Dr. Mary Mahoney. Appl Radiol.
About the Author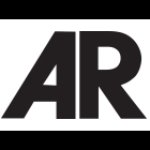 Mary Beth Massat is a freelance healthcare writer based in Crystal Lake, Il.