RSNA 2020: Change Healthcare leverages cloud-based interoperability to accelerate clinical outcomes
Change Healthcare is highlighting its cloud-native enterprise imaging platform to help organizations drive costs down, reduce complexity and improve clinical outcomes. The Change Healthcare Enterprise Imaging Network (EIN) is the first major cloud-native enterprise imaging platform offered as a fully managed software as a service (SaaS). The network enables a strategic, staged migration of medical imaging to the cloud as specific capabilities become available.
The EIN platform helps organizations leverage data to help improve performance, reduce spend and free valuable resources by eliminating on-premise infrastructure and maintenance. It offers unified, actionable imaging data to help facilities enact improvements.
"Our enterprise imaging network platform is a fully cloud-native enterprise imaging network platform with PACS archive and fully zero footprint cloud-native enterprise viewer, with an analytics applications that sit on top of it all," said Archie Mayani, VP of product management at Change Healthcare Enterprise Imaging.
The Enterprise Imaging Network™ Archive is a cloud-native medical imaging management solution that helps deliver cost savings and remove the burden of data management from an IT department while providing best-practice cybersecurity and 99.99% uptime. Enterprise Imaging Network™ Analytics is an analytics engine that transforms aggregated, multi-source data into visually rich, predictive reporting to help organizations measure and improve its imaging operations.
No matter where an organization is on the path to cloud migration, Change Healthcare can support that journey. "Nobody's talking about cloud adoption, it's really about cloud acceleration. For us, it's about meeting our customers where they are now, to support them during this COVID 19 pandemic – and beyond – with cloud-native applications," said Mayani.
Visit the Change Healthcare virtual booth at https://explore.changehealthcare.com/rsna20/p/1.
Back To Top
---
RSNA 2020: Change Healthcare leverages cloud-based interoperability to accelerate clinical outcomes. Appl Radiol.
About the Author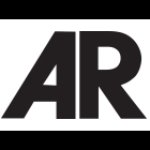 McKenna Bryant is a freelance healthcare writer based in Nashotah, WI.