RSNA 2019: Teleradiology can improve cruise ship patient diagnoses
Teleradiology and telemedicine systems have been used on both merchant and cruise ships since 2001, but few studies have been conducted on their efficacy. At the 2019 RSNA annual meeting, German researchers presented findings of a 20-month study assessing teleradiology cases sent from four cruise ships. They compared radiologist and ship physician diagnoses to evaluate the value of the teleradiology services.
In 2019, 30 million passengers are expected to board an estimated 272 cruise ships, nearly double the 17.8 million boardings reported in 2009, according to the Cruise Lines International Association (CLIA).1
Frank Oliver Henes, MD, of the Department of Diagnostic and Interventional Radiology and Nuclear Medicine at University Medical Center Hamburg-Eppendorf, reported that some 4% of passengers utilize cruise ship medical facilities, and that 10% suffer from serious or potentially life-threatening illnesses while on board. A diagnostic imaging exam is performed every cruise day, on average, on ships carrying 2,500 or more passengers.2
The study included four large-capacity cruise ships that each employed two physicians, two registered nurses, and one medical assistant. All were equipped with a mobile digital radiography system and a link to the PACS in Hamburg. Data from each exam, including patient and clinical information, as well as a physician's image interpretations, was entered into a local PACS and transmitted securely via a virtual private network to Hamburg. On-call radiologists providing 24/7 interpretation services were notified by a smartphone alert. Clinical information and images were interpreted immediately, and a report was transmitted back to the ship hospital within an average of 30 minutes.
Some 410 teleradiology studies of 355 patients were interpreted between February 2017 and September 2018; these included 349 skeletal radiographs, predominantly of the foot, ankle, hand, finger, wrist, and shoulder. Fifty-two chest and nine abdominal X-rays were also performed.
Dr. Henes said 60% of exams were unremarkable, while 19% revealed fractures or dislocations, and 4% were related to arthrosis, 3% pneumonia, and 2% osteoligamentary injuries.
Ship physicians independently interpreted and preliminarily diagnosed 129 teleradiology cases, making accurate diagnoses in 86% of the cases, but generating discordant findings in 18 cases.
Ship physicians missed 8 fractures, and identified 6 fractures where none had occurred. Additionally, a ship physician incorrectly diagnosed an old fracture as an acute new one.
Ship physicians also incorrectly diagnosed pneumonia and a pulmonary nodule in two patients presenting with infection. One patient presenting with abdominal pain was diagnosed with free abdominal gas air, although the radiograph showed no remarkable findings.
Dr. Henes presented two examples of missed diagnoses. One 54-year-old male patient had fallen on his right shoulder in a scooter accident. The ship physician accurately diagnosed a clavicle fracture, but failed to identify a dislocated rib fracture. A 77-year-old woman had a history of olecranon fracture with osteosynthesis. The consulting radiologists diagnosed periprosthetic fracture, whereas the ship physician had diagnosed an acute fracture.
"Teleradiology offers a valuable service to patients on cruise ships and to the medical staff who treat them," said Dr. Henes. "Our study provides statistical data to support this."
REFERENCES
Cruise Lines International Association. 2019 Cruise Trends and Industry Outlook. https://cruising.org/news-and-research/-/media/CLIA/Research/CLIA%202019%20State%20of%20the%20Industry.pdf
Henes FO, Adam GB, Bannas P, et al. Value of a 24-hour teleradiology service for cruise ships in detecting previously missed pathologies. Radiological Society of North America 2019 Scientific Assembly and Annual Meeting, December 1-6, 2019, Chicago, IL. archive.rsna.org/2019/19008598.html
Back To Top
---
RSNA 2019: Teleradiology can improve cruise ship patient diagnoses . Appl Radiol.
About the Author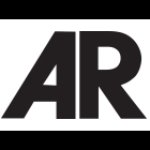 Cynthia E. Keen is a New York City area-based medical writer specializing in clinical subjects and healthcare technology. She writes feature articles for Applied Radiology and the contents of the Applied Radiology newsletter.