RSNA 2019: Dose optimization in scoliosis pre-surgical spinal CT
Doses of noncontrast spinal computed tomography (CT) scans for pre-surgical planning can be reduced by 50%, according to a study presented at the 2019 RSNA annual meeting. In a blinded simulation study, orthopedic surgeons obtained comparable pedicle measurements and image quality in CT images representing a 50% dose reduction and images at 100% radiation dose.
To assess the potential for dose optimization. radiologists and orthopedic surgeons at University Duesseldorf conducted the study of 10 patients with adolescent idiopathic scoliosis requiring pre-surgical planning CT for posterior spinal fusion.
Approximately 4% of children and adolescents develop a ideopathic scoliosis, the most common type of scoliosis that occurs between the ages of 10 to 20 years, explained an Klosterkemper, MD, of the Department of Diagnostic and Interventional Radiology, noting that treatment options depend on symptoms and the severity of spinal curvature. Curvatures >45 degrees require surgery, he said.
The most common surgery is pedicle screw-based spinal fusion, which requires a noncontrast spiral CT of the spine. The CT is crucial for screw placement planning; in particular, to measure the length and diameter of the screw required, along with the point and angle of screw introduction.
Researchers acquired scans in spiral mode from a single 128-slice CT scanner with automatic exposure control. They used the raw data and CT reconstruction software to simulate scans representing dose reductions of 50%, 70%, 80%, and 95% for bone and soft-tissue assessment.
Study subjects included three males and seven females, aged 7 to 29 years, with a total of 1,690 pedicles.
Two orthopedic surgeons blinded to the dose reduction level measured pedicle length and diameter for screw size selection for each patient. They rated confidence in their accuracy on a 5-point Likert scale. Two radiologists also assessed image quality of pedicles and soft tissue for the five sets of CT images and also used the Likert scale.
Pedicle length and diameter measurements reported from images with a 50% radiation dose reduction, Dr. Klosterkemper said, were identical to the 100%-dose images. Measurement accuracy decreased incrementally with each additional dose reduction. For example, the simulated dose reduction to 70% resulted in a 0.3 mm underestimation of pedicle length, a 0.9 mm underestimation at 80%, and 1.8 mm at 95%. Meanwhile, diameter measurements (4.1 mm) were identical to the 100% image at 50% and 70% dose reduction, but were underestimated at 80% and 95% dose levels.
Orthopedic surgeons' and radiologists' confidence in their measurements was excellent and comparable to the original image and the 50%-dose image. As expected, confidence decreased with additional dose reduction. "Image quality for pedicles and soft tissue was very high with original images and somewhat similar at 50%, but not the same," said Dr. Klosterkemper.
Although the study showed that the radiation dose of preoperative spinal CT in AIS patients can be reduced to 50% without impairing pedicle measurement or surgeons' confidence in pre-surgical planning, Dr. Klosterkemper said, scan protocol cannot be implemented without additional research.
"We plan to do more studies with a larger number of patients, but will have the orthopedic surgeons measure only a specific number of pedicles in each patient rather than all of them. This will enable us to expand the number of patients in the study without increasing the workload on participating orthopedic surgeons," he said.
REFERENCE
Klosterkemper Y, Konieczny M, Hesper T, et al. Dose optimization in spinal computed tomography for planning of scoliosis surgery. (SST05-02) Radiological Society of North America 2019 Scientific Assembly and Annual Meeting, December 1-6, 2019, Chicago, IL. archive.rsna.org/2019/19010627.html.
Back To Top
---
RSNA 2019: Dose optimization in scoliosis pre-surgical spinal CT. Appl Radiol.
About the Author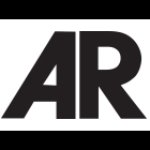 Cynthia E. Keen is a New York City area-based medical writer specializing in clinical subjects and healthcare technology. She writes feature articles for Applied Radiology and the contents of the Applied Radiology newsletter.