RSNA 2018: Radiologists provide positive impact to exam orders from emergency department
By Staff News Brief
Radiologists should be proactive in sharing their clinical expertise with ordering physicians, as the knowledge they provide can help improve patient care and reduce costs, RSNA attendees were told in a scientific session presentation that focused on radiologists' input to emergency physicians at Yale-New Haven Hospital in New Haven, CT.
Even when utilizing computer-order entry clinical decision support systems (CDS), emergency physicians may not select the optimal imaging protocol for a patient, explained Sarvenaz Pourjabbar, MD, a third year diagnostic radiology resident at the Yale School of Medicine. Their lack of radiology expertise may lead to ordering suboptimal diagnostic imaging that could potentially decrease diagnostic accuracy as well as increase radiation exposure if additional exams are needed. And even if the recommendations of CDS systems are followed, these systems do not always provide a comprehensive solution, Dr. Pourjabbar explained.
At Yale-New Haven Hospital, radiologists routinely monitor all incoming orders from the Emergency Department and also have immediate access to a patient's medical record. Dr. Pourjabbar and her colleagues conducted a study of contrast-enhanced computer tomography (CT)/CT angiogram scans of the chest, abdomen, or pelvis ordered by emergency physicians over 90 emergency department shifts during the 10 p.m. to 7 a.m. time frame to determine the percentage that were changed as a result of radiologists' input.
Eighty-eight exams, or 14%, of the 631 eligible exam orders were modified or cancelled as a result of consultation with radiologists. Thirteen exams were cancelled, with the majority of these due to lack of evidence-based clinical indication. The type of study was changed entirely for 10 exams, and the anatomic area scanned changed in 11 exams. Contrast was improperly ordered in 63 exams. Dr. Pourjabbar said that suggested order alterations were more often related to oral contrast than intravenous contrast.
"Fourteen out of every 100 patients benefitted from a radiologist overseeing the requested orders," she said. "The use of contrast was optimized in 74% of cases." Dr. Pourjabbar pointed out that this data were based exclusively on the study findings, but that radiologist impact probably was greater because the study did not include any telephone consultations between emergency physician and radiologists prior to placing an imaging exam order.
"Having radiology staff available to identify suboptimal diagnostic CT orders can add value to patient care by optimizing contrast protocols, ensuring the clinical question will be addressed and avoiding redundant examinations," she said. "There is always room to improve and to provide better quality of care to patients."
"Encouraging ordering physician and radiologist interaction provides an opportunity to educate clinicians for future orders," Dr. Pourjabbar noted. "In the ED, active monitoring of CT scan requests by a radiologist or other trained radiology staff can further optimize diagnostic imaging, despite the availability of clinical decision support (CDS) systems."
Dr. Selvarajan said that growth was steady and progressive with no evidence of slowing even after code bundling for CT abdomen and pelvis. "The progressive growth of utilization is of concern and suggests that more interdepartmental cooperation is needed for appropriate use of imaging in emergency departments, not just for CT exams but also for other imaging modalities -- MRI, ultrasound, and plain radiographs," he concluded.
Back To Top
---
RSNA 2018: Radiologists provide positive impact to exam orders from emergency department. Appl Radiol.
By
Staff News Brief
|
December 10, 2018
About the Author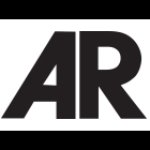 Staff News Brief