RSNA 2018: Multiparametric MRI exams can reduce unnecessary prostate cancer biopsies
By
Multiparametric magnetic resonance imaging (mpMRI) of the prostate is increasingly being performed as a key imaging exam for men suspected of having prostate cancer. When negative, biopsy can be avoided in the majority of patients, according to a study from The Netherlands presented at the RSNA annual meeting.
Physicians at the Radboud University Medical Centre in Nijmegen do not biopsy lesions that are classified as the American College of Radiology (ACR) Prostate Imaging Reporting and Data System (PI-RADS) 1, PI-RADS 2, or even PI-RADS 3 when in combination with a low prostate-specific antigen (PSA) density below 0.15 ng/ml. They conducted an analysis of suspected prostate cancer patients who had a mpMRI scan at the hospital over a six year period to determine the percentage of patients with negative results who did not have biopsies. They also calculated the percentage of patients who subsequently had prostate cancer detected after a false-negative exam.
The study cohort included 4,259 men, who ranged in age from 60 to 70 years and had a median PSA of 8.5 ng/ml (range 6-13). Forty-eight percent had undergone a prior negative 12-core transrectal ultrasound-guided (TRUS) biopsy.
The majority of the cohort (54%) had lesions classified as PI-RADS 1 or 2. An additional 226 men (5%) with PI-RADS 3 lesions also were also able to avoid biopsy, for a total of nearly 60% of the patients.
Session presenter radiologist Wulphert Venderink, MD, said that nine patients who had a negative mpMRI were subsequently diagnosed 16 to 49 months later with a clinically significant prostate cancer, a false-negative rate was 0.4%.
Dr. Venderink also noted that radiologists were able to detected clinically significant prostate cancer in 75% of biopsied lesions. "MRI not only allows patients to avoid biopsy, but it allows us to target a lesion and biopsy it with only two needle cores," he said. "Our research underlines the importance of using MRI in men who are suspected of having prostate cancer, and also demonstrates that PI-RADS is an adequate tool to select patients who need subsequent targeted biopsy."
Back To Top
---
RSNA 2018: Multiparametric MRI exams can reduce unnecessary prostate cancer biopsies. Appl Radiol.
By
Staff News Brief
|
December 10, 2018
About the Author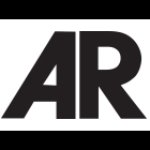 Staff News Brief