RSNA 2018: 1.5 million-image dataset released for MRI scan acceleration research
By Staff News Brief
NYU School of Medicine is making more than 1.5 million anonymized magnetic resonance (MR) images of the knee, the first large-scale MRI dataset of its kind, available to researchers participating in the fastMRI initiative. FastMRI is aimed at developing artificial intelligence (AI) systems to make MRI scans 10 times faster, and is a collaborative initiative by NYU's Center for Advanced Imaging Innovation and Research and Facebook AI Research.
The images in the dataset are drawn from 10,000 scans, in addition to raw measurement data from nearly 1,600 scans. Future releases will include data from liver and brain scans.
Michael P. Recht, MD, professor and chair of the department of radiology, made the announcement during his plenary address -- RSNA 2018's annual oration in diagnostic imaging entitled "Artificial Intelligence, Analytics, and Informatics: The Future is Here". During this lecture he said, "We hope that the release of this landmark dataset, the largest-ever collection of fully-sampled MRI data, will provide researchers with the tools necessary to overcome the challenges inherent in accelerating MR imaging. This work has the potential to not only help increase access to MR imaging, but also improve patient care worldwide." Dr. Recht also cited baseline results showing acceleration by MRI by a factor of four is already possible, but that these early results need to have broad validation.
The collaboration between NYU and Facebook AI will promote research reproducibility, provide consistent evaluation methods, and empower the larger community of AI and medical imaging scientists. FastMRI researchers will soon have access to a suite of tools, including baseline metrics to compare results and a leaderboard to keep track of progress as part of an organized challenge to be announced in the near future. Facebook AI Research is providing open-source AI models, baselines, and a leaderboard for researchers to share results at fastmri.org.
Colleague Daniel K. Sodickson, MD, PhD, professor of radiology and director of the Center, commented that "this collaboration focuses on applying the strengths of machine learning to reconstruct high-value images in new ways. Rather than using existing images to train AI algorithms, we will radically change the way medical images are acquired in the first place."
"Our collaborative priority for the next phase of this work is to use the experimental foundations that have been established -- the data, baselines, and evaluation metrics - to further explore AI-based image reconstruction techniques," said Yvonne W. Lui, MD, associate professor of radiology and associate chair of artificial intelligence in a press release. "Additionally, any progress made at NYU School of Medicine and FAIR will be part of a larger effort that spans multiple research communities. Results will be compiled and compared on a fastMRI leaderboard, as well as in research papers and workshops to come."
Back To Top
---
RSNA 2018: 1.5 million-image dataset released for MRI scan acceleration research. Appl Radiol.
By
Staff News Brief
|
December 10, 2018
About the Author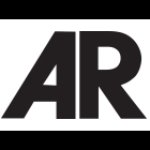 Staff News Brief