RSNA 2017: Esaote launches new high-end shared service US system
By Staff News Brief
Esaote, a global vendor of ultrasound, dedicated MRI, and diagnostic imaging-related software, is demonstrating its work-in-progress MyLab™ ultrasound system. MyLab 9 eXP is specifically targeted to rheumatology, endocrinology, and prostate imaging.
This new ultrasound system is driven by the new Ultra-engine platform. It offers clarity, performance, workflow and value for radiology, cardiology, and women's health departments and clinics. Unique image optimization and advanced diagnostic tools facilitate the acquisition of images with clarity, color and contrast for increased diagnostic confidence, the company stated.
Key features include single crystal non-composite probe technology. An appleprobe design reduces musculoskeletal strain up to 70%. EasyMode and easyTrace, image optimization and automation tools, increase efficiency and patient throughput with single touch automated intelligent Doppler steering and angle correction.
Fast and non-invasive hemodynamic evaluation is provided by microV+advanced. This feature provides high sensitivity and high spatial resolution for lesion characterization in all clinical applications. A QPack multimodality quantification tool provides curve analysis of CnTI contrast enhanced perfusion as well as color and power Doppler hemodynamics.
Available for a range of transducers is the Virtual Navigator Real-Time Fusion, a fully integrated multi-modality touch-screen based application.
The MyLab 9 eXP ultrasound system is currently pending 510(k) clearance from the U.S. Food and Drug Administration (FDA).
Back To Top
---
RSNA 2017: Esaote launches new high-end shared service US system. Appl Radiol.
By
Staff News Brief
|
November 28, 2017
About the Author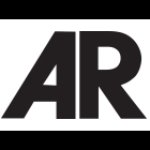 Staff News Brief