RSNA 2017: CT-guided pulsed radiofrequency provides relief of back pain
By Staff News Brief
Image Gallery
A new computed tomography (CT)-guided pulsed radiofrequency treatment for low back pain and sciatica can provide relief to patients, according to a study presented in a RSNA scientific session by researchers at Sapienza University of Rome. The majority of patients in the study were pain free for one year after a single 10-minute treatment session.
Chronic low back pain is debilitating and can cause significant financial and quality of life hardship for individuals who suffer from it. It also is a continuing and expensive healthcare expense, as patients require repetitive treatment and ongoing physical therapy.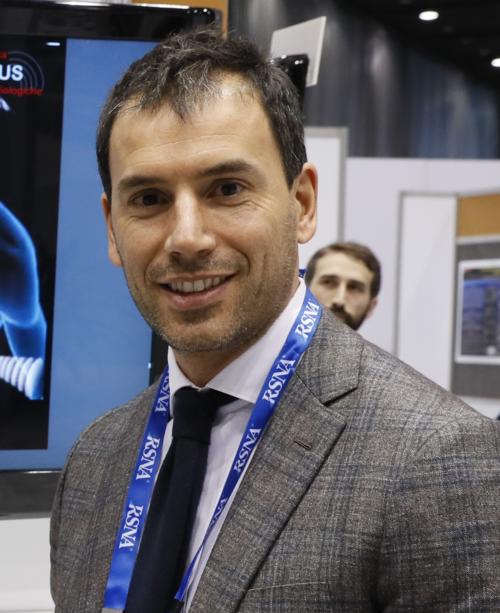 Alessandro Napoli, MD, PhD
Lead investigator Alessandro Napoli, MD, PhD, an interventional radiologist, and his colleagues conducted a study of 80 patients to determine the clinical impact of CT-guided pulsed radiofrequency in the management of patients with acute or sub-acute neuro-radicular pain from lumbar disc herniation, refractory to usual therapeutic strategies. The 80 patients experienced at least three months of lower back pain due to a herniated disc that had not responded to conservative treatment.
The patients underwent a minimally invasive interventional radiology procedure in which a needle was guided to the location of the bulging disk and nerve root. A probe was inserted through a 22-20 G needle-electrode with probe tip to deliver pulsed radiofrequency energy to the area over a 10-minute period. E-pulsed radiofrequency was administered at 45V with constant local temperature of 42º C. The pulsation serves to resolve the herniation even without touching the disc.
Dr. Napoli said, "The probe delivers a gentle electrical energy, so there is no thermal damage. The results have been extraordinary. Patients have been relieved of pain and resumed their normal activities within a day."
Over a three year period of time, Visual Analogue Scale (VAS) scores of the 80 patients decreased from 7.8 at baseline to 3.5 one week following treatment, to 2.6 at 4 weeks, and to 1.3 at 90 days. The Roland-Morris score for quality of life assessment of these patients decreased from 16 at baseline to 3 at 30 days and to 1.5 at 90 days. Median Owestry Disability Index scores decreased from 78.0 at baseline to 12.5 one week following treatment, to 6.0 at 30 days, and to 5.5 at 90 days.
Overall, 90.0% of patients reached a zero VAS score within the first month of treatment. 97.5% of patients had a decrease of at least 20 points in the Owestry Disability Index score during the same period of time.
Dr. Napoli said that 81% were pain free after one year. No patients experienced any side effects. Six patients (0.75%) required a second treatment. 90% were able to avoid surgical treatment.
"There is a big gap between conservative treatments for disc compression and herniation and surgical repair, which can lead to infection, bleeding, and a long recovery period. Evolving technologies like this image-guided treatment may help a substantial number of patients avoid surgery," said Dr. Napoli.
Back To Top
---
RSNA 2017: CT-guided pulsed radiofrequency provides relief of back pain. Appl Radiol.
By
Staff News Brief
|
November 29, 2017
About the Author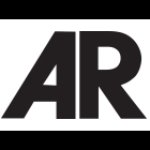 Staff News Brief