RSNA 2015: Researchers identify link between heart and brain disease
By Staff News Brief
A connection exists between very early stages of heart disease and early stage brain disease, researchers from the Netherlands announced in a scientific session presentation at RSNA 2015.
Data from a study to associate markers of heart disease with imaging markers of subclinical brain disease identified on MRI images provides more insight into the heart-brain connection. The research findings are important because cardiac dysfunction and subclinical brain disease are growing problems in increasingly aging populations throughout the world.
Hazel Zonneveld, M.D., of the Department of Epidemiology and Radiology at Erasmus University Medical Center in Rotterdam, and colleagues analyzed data from 2,475 participants in the Rotterdam Study. The Rotterdam Study is a prospective cohort study that began in 1990. The study targets cardiovascular, neurological, ophthalmological and endocrine diseases. As of 2008, about 15,000 subjects aged 45 years or over comprise the Rotterdam Study cohort. The participants in the Rotterdam Study are followed for a variety of diseases that are frequent in the elderly including coronary heart disease, heart failure and stroke, Parkinson disease, Alzheimer disease and other dementias, depression and anxiety disorders, macular degeneration and glaucoma, diabetes mellitus and osteoporosis.1
The participants in this study, with a mean age of 56.6 years, had their levels of N-terminal pro b-type natriuretic peptide (NT-proBNP) measured in a laboratory blood test. NT-proBNP is released into the bloodstream in response to myocardial wall stress. It is primarily used as a measure to help detect, diagnose, and evaluate the severity of heart failure.
Next, each member of this study's cohort had a brain MRI which included diffusion tensor imaging (DTI) on a 1.5 telsa MRI system. The results of the DTI showed that individuals with higher NT-proBNP levels had worse microstructural organization within the white matter and smaller total brain volume predominantly driven by grey matter volume and less by white matter volume. Additionally, higher NT-proBNP was associated with larger white matter lesion volume and with lower fractional anisotropy and higher mean diffusivity in white matter. Dr. Zonneveld stated that the brain volume loss was predominantly in the gray matter.
Dr. Zonneveld believes that this study is the first to demonstrate an association between NT-proBNP and the microstructure of the brain. "It is thought that microstructural brain changes precede brain changes, such as white matter lesions. DTI gives us information on the microstructural organization of the brain's white matter. Our findings imply that the heart and brain are intimately linked, even in presumably health individuals."
REFERENCE
Hofman A, Brusselle GGO, Murad SD, et al. The Rotterdam Study: 2016 objectives and design update. 2015 Eur J Epidemiol. 30;8: 661-708.
Back To Top
---
RSNA 2015: Researchers identify link between heart and brain disease. Appl Radiol.
By
Staff News Brief
|
December 01, 2015
About the Author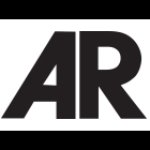 Staff News Brief