RSNA 2015: NLST data identifies women with subsolid lung nodules at greater risk than men
By Staff News Brief
An analysis of CT scans of patients enrolled in the National Lung Screening Trial (NLST) has revealed that women with ground-glass nodules had a significantly higher relative risk of lung cancer than men, according to a presentation made at RSNA 2015, the annual meeting of the Radiological Association of North America (RSNA) being held in Chicago this week. Women with part-solid nodules also have a higher risk than men. These findings suggest that radiologists need to be aware of gender when interpreting lung cancer screening studies.
Phillip Boiselle, M.D., director of thoracic imaging at Beth Israel Deaconess Medical Center in Boston and assistant professor of radiology at Harvard Medical School, and colleagues, reviewed CT scans of patients that showed lung nodules measuring 4-30 mm in size using the NLST database. Of the 26,455 participants in the CT arm of the NLST, 37.8% had a positive screening. Women represented more than 40% of the participants in the NLST.
The researchers first divided the nodules by patient gender, and then characterized the nodules as to whether they were solid, part-solid, or nonsolid/ground glass. "Nodule consistency is an indicator of lung cancer risk, with part-solid nodules being most strongly associated with lung cancer in the screening setting," said Dr. Boiselle. "We know that there are differences in cancer risk among different lung nodule consistencies, but we were unaware of any published reports that looked at the differences in lung cancer risk for nodule subtypes between women and men."
For each nodule consistency, the researchers calculated sensitivity, specificity, positive predictive value (PPV) and negative predictive value (NPV) for lung cancer in both men and women. Also for each nodule consistency, relative risk was calculated as the ratio of the probability of lung cancer given a report nodule consistency with the probability of lung cancer given no nodule of the same consistency.
Dr. Boiselle reported that solid nodules were associated with a comparable relative risk for both sexes, (4.48 for women and 3.77 for men), with nearly equivalent sensitivity and specificity for lung cancer. However, the relative risk of lung cancer was significantly higher for women who had ground glass nodules (2.68) than for men (1.68), and moderately higher for women who had part-solid nodules (4.45 and 3.19 respectively).
Part-solid nodules had the highest PPV in both sexes, whereas solid nodules had the lowest PPV in women and ground glass nodules in men. "The main difference we found was that women were 50% more likely than men to have ground-glass nodules, and when these nodules were present, women had a substantially higher risk of developing lung cancer," he said.
Current lung screening guidelines do not take into account gender differences when managing nodules of different consistencies. "By looking at the rate at which lung cancers grow on serial CT scans, we can develop a better understanding of how often to obtain follow-up CT scans in men and women," commented Dr. Boiselle. He said that the research team plans to continue studying the NLST data to understand the significance of these cancers, especially with respect to their influence on lung cancer mortality.
Back To Top
---
RSNA 2015: NLST data identifies women with subsolid lung nodules at greater risk than men. Appl Radiol.
By
Staff News Brief
|
December 01, 2015
About the Author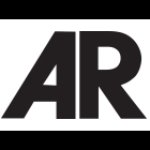 Staff News Brief