Routine follow-up X-rays for distal radius fractures unnecessary
By Staff News Brief
Radiographs to access or confirm healing of distal radius fractures are unnecessary because they seldom affect treatment, a multi-institutional team of orthopedic surgeons from the Netherlands advise. Their study, published in the Archives of Orthopedic Trauma Surgery, adds to existing research that this common practice wastes healthcare resources and exposes patients to unnecessary radiation.
Distal radius fractures account for approximately 18% of all fractures and tend to occur in 70-160 individuals per 100,000. The proclivity of aging patients to fracture bones when they fall, and the global population trends of an increasing percentage of elderly individuals, is expected to increase the frequency.
The research team, from the departments of surgery at Leiden University Medical Center and the University Medical Center Groningen, and from the EMGO Institute at VU Amsterdam, conducted a study to evaluate if follow-up radiographs of distal radius fractures influenced clinical decision making. They reviewed the records of 1,042 patients treated during a 12-month period at four hospitals with level I trauma centers in the Netherlands. Approximately 25% of the patients underwent surgery; the remainder received conservative treatment.
The authors categorized the exams by the date they were taken into two groups. These included the first three weeks after the fracture, a period in which surgery may be performed. X-rays taken 22 days or later were classified as follow-up. More than 1,100 exams were performed during the three-week "treatment" period.
Only 2.6% of the 841 follow-up x-rays taken altered treatment strategy. More than 120, or 14%, of the radiology reports stated a specific clinical indication. The majority, 86%, were categorized as routine. The analysis of follow-up exams for the patients who had surgery revealed that the majority of the 377 radiographs taken — 83% produced routine results. Only 10 of these altered treatment strategy of these surgery patients.
The radiographs with clinical indications that altered treatment strategy included two patients who required surgery after conservative treatment proved ineffective and nine patients who required prolonged cast immobilization. Eleven routine radiographs — only 1.5% — also triggered changes in treatment strategy.
"We feel that it is safe to conclude that changes in treatment strategy are rarely based on routinely taken follow-up radiographs," wrote lead author Nikki L. Weil, MD, now a radiology resident at Onze Lieve Vrouwe Gasthuis (OLVG hospital) in Amsterdam. "We hope that the results of our study will trigger the awareness among surgeons that many radiographs….can probably be omitted." Radiologists may also wish to take heed, and appropriate counsel their surgeon colleagues.
REFERENCE
Weil NL, Mounmi ME, Rubinstein SM, et al. Routine follow-up radiographs for distal radius fractures are seldom clinically substantiated. Arch Orthop Trauma Surg. 2017 137: 1187-1191.
Back To Top
---
Routine follow-up X-rays for distal radius fractures unnecessary. Appl Radiol.
By
Staff News Brief
|
December 27, 2017
About the Author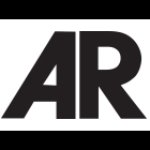 Staff News Brief