Rezolut, CureMetrix Launch Pilot Program to Improve Breast Cancer Detection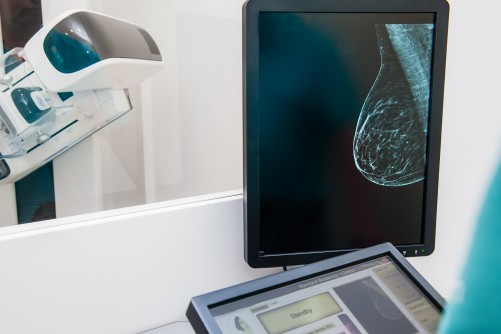 Rezolut, LLC and CureMetrix, Inc., are launching a pilot program in the Greater New York City area that pairs CureMetrix's artificial intelligence (AI) solutions for screening mammograms with Rezolut's platform of diagnostic medical imaging services. Rezolut has a special focus on women's imaging and is rapidly expanding its presence, serving patients across the US with 23 outpatient imaging centers and more than 50 mobile mammography units.
"The CureMetrix partnership fits well with Rezolut's vision to provide top-notch patient care partnered with innovative technology — to achieve better health outcomes," said Eddie Suttiratana, Vice President of Northeast Operations.
The CureMetrix portfolio of AI solutions for screening mammography exams helps radiologists and healthcare professionals improve clinical and operational outcomes while reducing total cost of providing screening services. The end-to-end AI-based solutions from CureMetrix begin with cmTriage — a worklist optimization tool that allows for the prioritization of suspicious exams. All exams are then processed by cmAssist, an AI-based Computer Aided Detection (CAD) algorithm that seamlessly identifies, marks, and quantifies suspicious lesions.
The expected results of the pilot program are to show that the partnership can result in improved operational efficiencies across Rezolut's mammography workflow while improving patient outcomes by increasing cancer detection rates and reducing false positives.