Reducing lateral discrepancies in radiology reports
By Staff News Brief
Lateral discrepancy errors in radiology reports plague radiology departments as an easily avoidable professional quality issue. The consequences of a side discrepancy in radiology reporting could seriously affect patient management. Thoracic imaging specialists at Massachusetts General Hospital in Boston analyzed the frequency of lateral discrepancies in reports prepared during a 90 day period, discussing their findings and the corrective steps taken in an article published online August 20th in Acta Radiologica Open.
The objective of this clinical process improvement study was to identify the percentage of reports that contained uncorrected side errors, identify methods to reduce these, and track the impact of changes made over six months.
Led by Subba Rao Digumarthy, MD, the researchers identified 25,293 reports, or 53%, that had descriptions regarding side of body in the "Impression" section out of a total of 47,876. Thirty-three reports had between one and eight errors with side discrepancies between the "Findings" and "Impressions" sections. Three fourths of the errors were in reports of CT exams; 70% of the discrepancies were reporting findings in the lung.
Only 15% of the reports had addenda correcting them. The thoracic imaging staff was informed of these findings.
The authors subsequently assessed errors made during the next 14 days. The error rate increased from an average of 2.5 errors to 3.5 errors per week, for a total of seven errors (0.002%) out of 2,976 radiology reports.
The clinical process improvement team had its speech recognition dictation software configured to capitalize the works "LEFT" and "RIGHT" as reports were being dictated. They hoped this change would make radiologists more attentive to check for the correct side in both "Findings" and "Impressions" sections. The authors wrote that feedback from their colleagues was that upper-case side descriptions were easier to check for errors and also emphasized the need to reconcile the lesion side in the images and reports.
After the dictation software configuration change was made, the authors evaluated the rate of errors for seven weeks. Six errors were identified, at an average of 0.9 errors per week.
"Most side discrepancies occurred in complex radiology reports with multiple bilateral lesions with numerous citations of right and left sides to describe lesion distribution and location," wrote the authors. Dr. Digumarthy told Applied Radiology that the errors had been made by all 14 radiologists in the thoracic imaging division and that radiologists at every level of experience had made them.
The authors have not conducted any subsequent analysis. They are currently in discussion with their speech recognition dictation system vendor about incorporating other measures -- such as color highlighting words relating to laterality.
REFERENCE
Digumarthy SR, Vining R, Tabari A, et al. Process improvement for reducing side discrepancies in radiology reports. Acta Radiol Open. Published online August 20, 2018. 7(7-8):2058460118794727
Back To Top
---
Reducing lateral discrepancies in radiology reports. Appl Radiol.
By
Staff News Brief
|
October 19, 2018
About the Author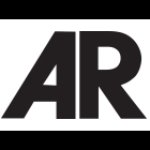 Staff News Brief