RadiologyInfo.org expands and reaches out to children
By Staff News Brief
RadiologyInfo.org has created launched a new section of its website specifically for children to help them prepare for diagnostic imaging exams. RadInfo 4 Kids contains videos, stories, games and activities that were created by children for their peers to help make them more comfortable when undergoing radiologic exams. It compliments the resource section on pediatric imaging targeted to parents, guardians and other adults.
The website is jointly developed and sponsored by the Radiological Society of North America (RSNA) and the American College of Radiology (ACR). RadInfo 4 Kids was created after the RSNA-ACR Public Information Website Committee and the RadiologyInfo.org Patient Advocate Advisory Network determined that there was a lack of information about radiology geared toward children on the Internet.
"We thought it would be unique to let children who have had imaging exams speak for themselves about what they experienced," said Cynthia Rigsby, MD, co-chair of the RSNA-ACR Public Information Website Committee in a RSNA press release. "When children hear other children talking about medical procedures, it can alleviate some of their fear." Dr. Rigsby, a pediatric radiologist at Ann and Robert H. Lurie Children's Hospital of Chicago, and professor of radiology and pediatrics at Northwestern University Feinberg School of Medicine, Chicago, also provided videos for the site that the children's hospital has used.
RadInfo 4 Kids also includes "Rad Games and Activities," such as word searches, word scrambles, mazes, and coloring sheets featuring some of the most commonly used radiologic equipment and diagnostic tools. All of the projects featured on the page are short and designed to be viewed or read quickly, which is extremely helpful during stressful emergency situations.
The committee said that child-friendly content will continue to be added. It welcomes contributions and sharing of experiences from families as well, who can do so by visiting the RadInfo 4 Kids section or emailing radiologyinfo@rsna.org.
Back To Top
---
RadiologyInfo.org expands and reaches out to children. Appl Radiol.
By
Staff News Brief
|
December 10, 2018
About the Author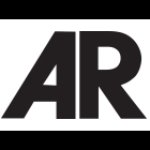 Staff News Brief