Radiology report viewing patterns by referring physicians
By Staff News Brief
Report and image viewing patterns of referring physicians could help radiologists prioritize their interpretation, say radiologists from Massachusetts General Hospital in Boston, who believe that such knowledge could help radiologists to identify better ways to communicate exam findings. But research to assess if report viewing patterns are influenced by clinical indications, patient locations within the healthcare organization, and specific imaging facilities, raise as many questions as the analyzed data.
Published in the Sept.12, 2019, online edition of the Journal of Digital Imaging, the study analyzed 166,953 consecutive head, chest, or abdominal computed tomography (CT) and magnetic resonance imaging (MRI) scans performed in the hospital's network of imaging centers. Cases were categorized as emergency, inpatient, hospital outpatient, and imaging center outpatient, in addition to being categorized by clinical indication and type of exam.
The authors correlated these data with the number of times the report and/or images were viewed over six months by the ordering physician and affiliated healthcare team. A subgroup analysis of viewing frequency was conducted for each clinical indication with at least 50 exams.
Lead author Fatemeh Homayounieh, MD, principal investigator Mannudeep K. Kalra, MD, and their colleagues reported that:
Patient and exam locations were significantly associated with viewing frequencies for different types of scans.
Forty-one percent of all exams were reviewed once or twice. About 17% were viewed 10 or more times; head MR, head CT, and abdominal CT had the highest frequency. The 122,341 CT exams were viewed more frequently than the 44,612 MR exams.
Viewing frequencies of individual types of exams varied considerably. For example, 60% of chest MR exams of emergency patients were viewed six or more times compared to 40% for chest CT. Yet 44% of abdominal CT scans of emergency patients were viewed 6 or more times compared to 30% for abdominal MR, but viewing frequencies of 2-5 times of these scans were reversed, with 37% for CT compared to 57% for MR.
As expected, exams ordered for urgent or life-threatening clinical indications had higher viewing frequency regardless of exam type compared to non-urgent clinical indications. MR exams for chronic diseases, for example, had the highest viewing frequencies, and CT scans for acute clinical indications had higher viewing frequencies compared to exams ordered for malignancies.
Patients who had a head CT for cerebrovascular accidents had the highest percentage of more than six views (60%), followed by a chest CT for dyspnea-hypoxia (44%).
Exams performed at the MGH radiology department had higher viewing frequency compared to exams performed at regional imaging centers, with the exception of abdominal MR exams. This may have been the result of sicker patients and multiple healthcare providers compared to patients at regional imaging centers.
Overall, CT exams were viewed more at single, 2-5 view, and more than 6 viewing levels than MR exams. The authors attribute this to the fact that referring physicians have greater familiarity and understanding of CT compared to MR.
The authors were unable to identify the viewing frequencies of reports recommending actionable or positive findings or determine why physicians viewed some exams differently as compared to others.
Dr. Kalra, professor of radiology from Harvard Medical School and attending radiologist in the Division of Thoracic Imaging, told Applied Radiology that the next phase of the study will attempt to identify additional factors relating to viewing patterns, such as determining if actionable or positive findings were viewed more than negative studies, and if reports containing recommendations from radiologists also had more repeat viewing. The team would like to analyze the viewing habits of specific type of healthcare provider, such as a surgeon, a physician's assistant, and residents and fellows.
"Having information on the viewing patterns and frequency can be an important tool for practicing radiologists, particularly in busy hospital practices," he said. "Knowing what gets viewed first and more frequently can help drive what gets interpreted with priority. A hospital information technology department can then design ways of providing efficient and effective notification of interpretation to the ordering physicians based on their viewing patterns and frequency."
Other areas for investigation are clinical indications and exams with low viewing frequency. The authors question if these exams had normal findings, and if so, if they helped in patient care or outcomes. If not, the cost implications could be investigated, with potential clinical decision support (CDS) intervention with an ordering physician or proactive recommendations from the radiology department.
REFERENCE
Homayounieh F, Singh R, Chen T, et al. Viewing imaging studies: How patient location and imaging site affect referring physicians. J Digit Imaging. Published online September 12, 2019. doi: 10.1007/s10278-019-00279-z.
Back To Top
---
Radiology report viewing patterns by referring physicians. Appl Radiol.
By
Staff News Brief
|
October 08, 2019
About the Author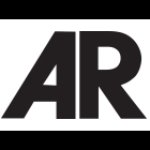 Staff News Brief