Radiologists often lack clinical assessments of ED patients
By Staff News Brief
Diagnostic imaging can be an impediment to the efficiency of hospital emergency department (ED) patient throughput, even with the benefits that digital imaging modalities, radiology information systems (RIS), and digital image management systems (PACS) provide. With improvements in imaging technology, ED clinical providers increasingly rely on diagnostic imaging to provide rapid diagnoses. Not only has the volume of emergency patient-related imaging increased, but it is well documented that emergency physicians may not order the most appropriate exams, something that integrated clinical decision support systems (CDS) with electronic exam ordering may curtail.
To shorten ED length of stay (LOS), some researchers theorize that imaging is moving earlier in the ED patient timeline. This makes it more difficult for ED providers to order the correct examination, and also results in a lack of clinical information provided to a radiologist since less is known about the patient. This lack of clinical information may impact diagnostic accuracy and increase reporting turnaround time.
To determine the severity of the problem, radiologists at Emory University School of Medicine in Atlanta retrospectively evaluated 600 consecutive imaging studies of patients arriving at the emergency departments of three university-affiliated hospitals. The authors' objective was to evaluate the proportion of 200 computed tomography (CT), 200 radiography, and 200 ultrasound exams ordered or interpreted prior to a documented clinical assessment. In Emergency Radiology, they reported that one-third of patients had an incomplete clinical assessment performed prior to image interpretation.
The authors documented ED arrival/departure/length of stay, time of radiology order entry/study completion/report availability, patient demographics, clinical indications, and lab dates and times. For each modality subgroup, the researchers identified the proportion of cases in which the imaging examination was completed before the triage note, the proportion of cases where the radiology report was available before the triage note, and the proportion of cases in which either the imaging examination or its report was completed before the emergency department report.
The findings
Principal investigator Tarek N. Hanna, MD, of the Division of Emergency Radiology of Emory University Department of Radiology and Imaging Sciences, and colleagues determined that 8-10% of advanced imaging examinations were ordered and completed before the emergency department provider clinical note was even started. For radiographs, this percentage increased to 25.5%. In 20% of radiography, 7% of CT, and 6% of ultrasound cases, radiologists did not have any written documentation from the provider that they could reference when completing their diagnostic interpretations.
With respect to the emergency departments' workflow efficiency, the average time from patient admission to ordering imaging exams was 90.25 minutes. An average of 71.49 minutes passed from order entry to exam completion. The turnaround time from exam completion to radiology report completion averaged 33.4 minutes. To the surprise of the researchers, incomplete clinical information had no impact on radiologists' turnaround times.
The study did not assess whether the radiologists' diagnoses were compromised by lack of clinical information, or whether they had telephoned the emergency department to obtain additional information. Dr. Hanna told Applied Radiology that the team hoped to conduct further studies on the impact of incomplete clinical information on radiology interpretative accuracy.
It was not a surprise that patients having CT exams experienced a slightly longer length of stay than those who had X-ray exams. The length of stay for these patients averaged 5.73 hours compared to 5.18 hours. "We know that LOS in the ED is highly correlated to patient satisfaction, and so it's important for us in radiology to work with our colleagues in the ED to get our patients appropriately imaged, treated, and discharged as efficiently as possible," Dr. Hanna said.
The authors also noted that "the cost of diagnostic tests in the ED must be balanced against effects on ED length of stay, as time in the ED has economic cost for the provider, healthcare system, and patient. As such, expensive diagnostic tests which significantly decrease ED length of stay may in fact save money when viewed from a cost-benefit basis."
The authors recommend that if radiologists have access to a more complete clinical assessment, diagnostic imaging resources may be more efficiently and appropriately utilized. They advocate policy changes to this effect within hospitals and encourage shared decision making with radiologists by emergency physicians to order the most appropriate exams needed for clinical indications that may not be as yet formally documented.
REFERENCE
Hanna TN, Rohatgi S, Shekhani HN, et al. Clinical information available during emergency department imaging order entry and radiologist interpretation. Emerg Radiol. 24; 4: 361-367.
Back To Top
---
Radiologists often lack clinical assessments of ED patients. Appl Radiol.
By
Staff News Brief
|
October 05, 2017
About the Author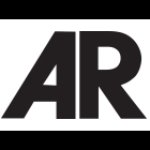 Staff News Brief