Quantitative comparison of four CT vendors' metal artifact reduction software
By Staff News Brief
Obtaining CT images of patients with metal implants, such as hip prostheses, is challenging.
Hip prostheses create severe metal artifacts, impeding the ability to make accurate diagnoses. Metal artifact reduction (MAR) software improves image quality, but just how well does it work? An article published in the British Journal of Radiology provides a detailed assessment of MAR products from four major CT vendors.
A multidisciplinary team of Swedish researchers from Örebro University's School of Medicine and Health, Lund University, and the Karolinska Institutet in Stockholm quantitatively evaluated the usefulness of MAR techniques. Their primary objective was to evaluate the visualization of bone close to hip implants.
Medical physicist and lead author Karin M. Andersson of Örebro Department of Medical Physics and co-authors tested the software with a phantom simulating a patient with bilateral hip implants. The phantom consisted of two chromium-cobalt hip prostheses inserted into the hip and femur bones of a calf. The bones were centered in the phantom with plastic slabs and rods, making it possible to place the bones in approximately the same position for every CT scan. The phantom was placed in a water-filled box that simulated soft tissue. The CT scanners and software used were:
GE Healthcare's Discovery™ 750 HD (DE by fast kV switching) with monenergetic reconstruction (110 keV) MAR algorithm;
Philips Healthcare's Ingenuity Core (SE) with O-MAR algorithm;
Siemens Healthcare's SOMATOM® Definition Flash (DE with dual sources) with monenergetic DE reconstruction (110 keV) MARS algorithm (weight of -0.3); and,
Toshiba Medical Systems' Aquilion ONE™ VISION Edition (SE) with SEMAR algorithm.
The researchers acquired images with and without MAR techniques, using scan parameters as similar as possible for each scanner and keeping the volume CT dose index (CTDLvol32) constant. In addition to evaluating the MAR techniques, they also studied the effects of reconstruction kernel and iterative reconstruction (IR) on the metal artifacts.
Five radiologists evaluated the images, comparing them with a reference image that was an uncorrected 120kVp CT image from the same scanner, reconstructed with a soft kernel and FBP. The radiologists used the default zoom and a standardized bone window on a diagnostic workstation. Overall image quality was also evaluated with a soft-tissue window. Using 10 image quality criteria, they assigned one of five categories — from much better to much worse — to each set of scanned images. Statistical analyses were conducted.
Detailed findings and representative images are presented in the article. Every scanner and the MAR software used with it had varying attributes to meet the 10 image quality criteria. The authors reported that "the MAR algorithms in general improved the image quality based on the majority of criteria…However, degradation of image quality, such as new artifacts, was seen in some cases." Based on their findings that "the use of the tested monoenergic reconstructions alone only improved image quality in a few image regions or even worsened image quality based on several criteria", the researchers concluded that monoenergetic reconstructions were insufficient for reducing metal artifacts. Because they also saw additional artifacts and image quality degradation in some cases, they recommended that "all algorithms should be carefully evaluated for every clinical situation".
REFERENCE
Andersson KM, Norrman E, Geijer H, et al. Visual grading evaluation of commercially available metal artefact reduction techniques in hip prosthesis computed tomography. BJR 2016. 89: 20150993.
Back To Top
---
Quantitative comparison of four CT vendors' metal artifact reduction software. Appl Radiol.
By
Staff News Brief
|
August 16, 2016
About the Author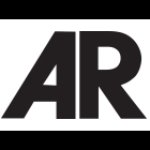 Staff News Brief