Pulmonary nodules in healthy children visible on chest CT
By Staff News Brief
The presence of lung nodules visible on chest computed tomography (CT) in a child with a diagnosed malignancy generates great concern, as it may be a sign of metastasis. But children, like adults, can have benign nodules present in their lungs prior to developing cancer. Confounding how to react to such findings is the difficulty of identifying CT features that can enable a radiologist to determine if the lung nodules in a pediatric cancer patient are malignant or not.
With the hope that knowledge of the frequency and characteristics of pulmonary nodules visible on CT images of healthy children can benefit pediatric oncologists in their decision-making relating to treatment of cancer patients, radiologists at Wilhelmina Children's Hospital in Utrecht, the Netherlands, conducted a study of 72 children. The otherwise healthy children had a chest CT as part of a trauma evaluation at the hospital between March 2007 and July 2015.
The authors defined pulmonary nodules as "more or less round, well circumscribed opacities in the lung measuring up to 3 millimeters (mm) in diameter." They subcategorized perifissural nodules using de Hoop's classification of typical (appearing to be attached to fissures, having a homogenous solid appearance and a lentiform, oval, or triangular shape with smooth margins) and atypical.1 Nodule sizes were categorized as either less than 3 mm or greater than 3 mm.
Two radiologists, one a pediatric thoracic imaging specialist and the other a general radiologist, independently reviewed the exams for each patient. They recorded the presence and lobar location of each nodule and characteristics that included size and the presence or absence of perifissural and calcification. The opinion of a pediatric radiologist who adjudicated discrepancies represented the definitive finding.
A total of 59 pulmonary nodules were identified in 27 patients (37.5%), 16 (22.2%) of whom had two to five nodules. The nodules occurred with the greatest frequency in the right lower lobe (31%), followed by the right upper lobe (24%), the left lower lobe (19%), the right middle lobe (17%), and the left upper lobe (10%). 81% of the children had nodules equal to or greater than 3 mm. The largest nodule was 6 mm in size. Two thirds of the nodules were perifissural but only 4 contained calcifications.
Lead author Atia Samim, MD, and colleagues reported that there were discrepancies in the identification of nodules by the two readers. Only 22 potential nodules were detected by both readers. The readers reported that the interobserver variability was problematic and verified the well-known challenge of detection.
However, the authors noted that the very fact that more than one third of a small cohort of healthy pediatric patients had benign pulmonary nodules should be of importance to pediatric oncologists considering initiating more intense treatment in children with Wilms tumours presenting with a few small pulmonary nodules. The authors expressed the hope that their research will help improve the estimation of risk of pediatric pulmonary metastatic disease.
REFERENCES
de Hoop B, van Ginneken B, Gietema H, et al. Pulmonary perifissural nodules on CT scans: rapid growth is not a predictor of malignancy. Radiology. 2012 265; 2: 611-616.
Samim A, Litooij AS, van den Heuvel-Eibrink MM, et al. Frequency and characteristics of pulmonary nodules in children at computed tomography. Pediatr Radiol. Published online September 4, 2017.
Back To Top
---
Pulmonary nodules in healthy children visible on chest CT. Appl Radiol.
By
Staff News Brief
|
October 24, 2017
About the Author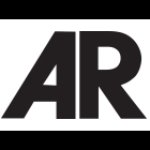 Staff News Brief