Predicting response to ESWL for pancreatic duct stones with noncontrast CT
By Staff News Brief
Extracorporeal shock wave lithotripsy (ESWL) is an efficient treatment for pancreatic duct stones, but it is not successful for all patients. Radiologists in Shanghai analyzed noncontrast computed tomography (CT) images of patients to determine characteristics of positive pretreatment predictors of ESWL efficiency in an article published online May 15 in Abdominal Radiology.
The density of a stone on CT can help radiologists determine its composition and, therefore, the calculus fragility, which can impact potential ESWL outcomes. The researchers' objective was to analyze stone characteristics for positive pretreatment predictors, defined as stone clearance rates and the number of treatment sessions.
Led by Ri Liu, MD, of the Department of Radiology of Chang Hai Hospital Affiliated to the Second Military Medical University, the researchers analyzed CT scans of 148 patients treated during a two-year period at Chang Hai Hospital, the only hospital in the People's Republic of China to offer pancreatic ESWL treatments. All patients had chronic pancreatitis with multiple pancreatic duct stones larger than 5 mm in the pancreatic head zone. All underwent ESWL sessions until the largest stone was fragmented to 3 mm or less without any complications. Patients had up to eight sessions, with the majority having one (25%) or two (41%).
The authors calculated mean stone length, pancreatic duct diameter, and skin-to-stone distance. Patients were classified into three stone clearance rates: 28 in a range of 90%-100%, 79 in a range of 51% to 89%, and 41 in a range under 50%.
Mean stone density proved to be the optimal predictor for ESWL outcomes for both stone clearance rates and the number of ESWL sessions. The authors reported that receiver operating characteristics (ROC) indicated an optimal cutoff value of +1000.45 Hounsfield Units (HU). Patients with a lower mean stone density 1000.45 HU had an average stone clearance rate of 70% compared to 60% for patients with a higher one.
Pancreatic duct size did not affect stone clearance rates in this study. However, the authors reported a positive correlation between mean stone length and number of treatment sessions. They wrote, "Larger stones require more ESWL sessions for successful fragmentation to sizes less than 3 mm, but this does not necessarily indicate a higher stone clearance rate," and recommended that physicians alert patients with large pancreatic stones that they may require many EWL treatments.
By conducting a comprehensive analysis of potential predictors of ESWL outcomes from non-contrast CT data, the researchers said they "demonstrated the important value of quantitative non-contrast CT in the assessment of the need for and efficacy of ESWL... . "Determination of these predictors ultimately help in making the optimal treatment decision, avoiding unnecessary ESWL radiation exposure, and minimizing additional physical suffering and financial burden."
REFERENCE
Liu R, Su, W, Gong J, et al. Noncontrast computed tomography factors predictive of extracorporeal shock wave lithotripsy outcomes in patients with pancreatic duct stones. Abdom Radiol. Published online May 15, 2018. doi.org/10.1007/s0026-018-1639-4.
Back To Top
---
Predicting response to ESWL for pancreatic duct stones with noncontrast CT. Appl Radiol.
By
Staff News Brief
|
July 19, 2018
About the Author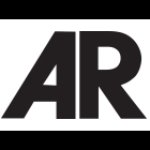 Staff News Brief