Philips' launches workflow platform with integrated AI applications
By Staff News Brief
Royal Philips announced the launch of IntelliSpace AI Workflow Suite this week, which enables healthcare providers to seamlessly integrate AI applications into the imaging workflow. The comprehensive AI workflow suite provides a full set of applications for integration and centralized workflow management of AI algorithms, delivering structured results wherever they're needed across the healthcare enterprise.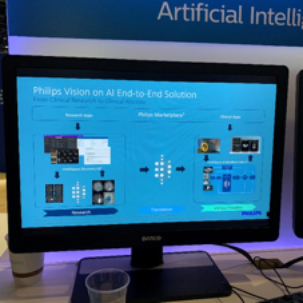 IntelliSpace AI Workflow Suite enables healthcare
providers to seamlessly integrate AI applications into
the imaging workflow.
This new suite automatically orchestrates the routing of clinical data to the appropriate AI application, analyzes the data without user interaction, then displays the results – allowing providers to capitalize on the latest AI applications without adding complexity. IntelliSpace AI Workflow Suite is launching with more than 20 applications from both Philips and its partners.
"IntelliSpace AI Workflow Suite is the integration of AI right into the workflow," said Michael Perkuhn, MD, MSc, general manager, IntelliSpace Discovery and AI. "It will cover the whole patient workflow, from scheduling to structured reporting. We have 20 applications now and we're continuously scouting new ones to integrate into the platform."
IntelliSpace AI Workflow Suite is part of Philips' new enterprise imaging informatics solution, featuring a suite of integrated products that deliver a comprehensive platform designed to connect clinical capabilities and optimize workflows around every step in the patient's journey. The solution supports hospitals and imaging centers as they seek to connect and optimize performance, improving the patient experience, health outcomes, and staff experience, while lowering the cost of care.
The company is also highlighting new advances in imaging, including the Incisive Computed Tomography (CT) platform that features the industry-first 'Tube for Life' guarantee1, where Philips will replace the Incisive's X-ray tube at no additional cost throughout the entire life of the system, potentially lowering operating expenses by an estimated $420,0002.
The company also highlighted its Ambition 1.5T MR platform, the industry's first and only commercially available fully sealed magnet for more productive, helium-free operations3.
Additionally, Philips shared that the one millionth procedure has been performed on its Azurion image-guided platform, an innovative image-guided therapy platform that allows clinicians to easily and confidently perform a wide range of routine and complex procedures, helping them to optimize interventional lab performance and provide superior care.
1 Life of the product is defined by Philips as 10 years. Tube for Life guarantee availability varies by country. Please contact your local Philips sales representative for details.
2 Actual operating costs for customers vary significantly because many variables exist (such as CT make and model, hospital/imaging center size, case mix, system usage). The potential savings identified estimates the avoidance of purchasing replacement tubes over a 10-year useful life of a CT system, based on an average selling price of $140,000 per replacement tube and estimated tube life of 3 years. There can be no guarantee that all customers will achieve this result. Tube for Life guarantee availability varies by country.
3 The Ambition 1.5T contains less than 0.5% of the helium of a conventional system and this is permanently sealed inside the device.
RSNA Booth: 6730
Back To Top
---
Philips' launches workflow platform with integrated AI applications . Appl Radiol.
By
Staff News Brief
|
December 03, 2019
About the Author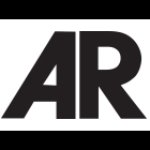 Staff News Brief