Philips Expands its Adaptive Intelligence for Radiology
By Staff News Brief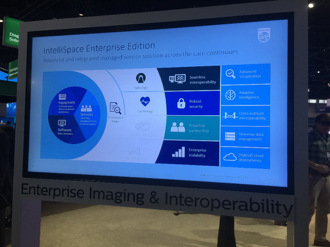 Philips IntelliSpace Enterprise Edition
Royal Philips introduced IntelliSpace Discovery 3.0, a comprehensive, open platform to enable the development and deployment of Artificial Intelligence assets in radiology with the aim to support radiologists in their clinical and translational research.
Solutions that leverage AI have the potential to improve patient care and increase the efficiency of care delivery. However, there are challenges when it comes to introducing AI into healthcare clinical practice. Health systems are consistently faced with questions on how to collect and prepare high quality data, which methods of training and validating the tools are most appropriate, and how to deploy AI without disruption.
Philips combines AI and other technologies with knowledge of the clinical and operational context in which they are used – a people-centered approach called adaptive intelligence – to develop integrated solutions that adapt to the needs of healthcare providers.
With the introduction of IntelliSpace Discovery 3.0, the platform now provides research applications and tools for radiologists to aggregate, normalize and anonymize data, which can be visualized and annotated to "train" and validate deep learning algorithms. They can then easily deploy these algorithms as plug-in apps into the research workflow to analyze new datasets and help facilitate clinical research in radiology, oncology, neurology and cardiology.
Philips has also expanded IntelliSpace Enterprise Edition, an end-to-end managed service for healthcare IT, to include Philips PerformanceBridge. Providing access to real-time departmental performance data in an easy-to-use and interactive dashboard, PerformanceBridge offers a flexible suite of solutions to help optimize operational and workflow efficiency. The combined solution bridges the gap between data and decision-making across the enterprise to drive continuous improvement, supported by dedicated advisors and services.
Philips IntelliSpace Enterprise Edition combines the Philips IntelliSpace Radiology and Cardiology portfolios with PerformanceBridge into a scalable, interoperable and secure hospital-wide solution for clinical and operational informatics, providing continuous improvement to enable healthcare enterprises to grow and transform.

"What PerformanceBridge offers is a look at utilization, quality and demographic information. It helps facilities look at scanner utilization at the system level and the room level, which can help strategic planning. Because if you can measure it, you can manage it. If you can manage it, you can create a strategic direction and then you can grow. PerformanceBridge supports that process," said Julie Viola, Marketing Leader for IntelliSpace Enterprise Solutions.
RSNA Booth: 6734
* Philips IntelliSpace Discovery is for research use only and cannot be used for patient diagnosis or treatment selection.
1 Tools/applications deployed to ISP are compliant with medical device regulations.
Back To Top
---
Philips Expands its Adaptive Intelligence for Radiology. Appl Radiol.
By
Staff News Brief
|
November 28, 2018
About the Author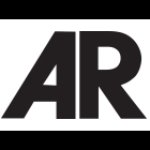 Staff News Brief