PET/CT identifies overlooked metastases in gastric cancer patients
By Staff News Brief
Fluorodeoxyglucose positron emission tomography-computed tomography (18F-FDG PET/CT) can help stage patients with gastric cancer, according to British researchers whose study was published online in the Jan. 14, 2019, European Radiology.
In the study, routine PET/CT scans of patients being treated at Oxford University Hospitals NHS Foundation Trust identified unsuspected metastases in 7% of the patients.
PET/CT is not routinely recommended for staging patients with newly diagnosed gastric cancer, However, according to the authors, the exam has been performed for the past 10 years on all patients with esophageal and non-junctional gastric cancer at OUH. Lead author John M. Findlay, MD, of the Oxford OesophagoGastric Center, and colleagues queried their database of patients treated between January 2007 and July 2016 to quantify the risk stratification functionality of PET/CT and its ability to identify metastases not seen on other imaging.
Of 279 patients, ranging from 62 to 78 years and predominantly (66%) male, 225, or 81%, had an FDG-avid primary tumor and 72 (26%) had FDG-avid nodes.
PET/CT revealed unsuspected metastases in 20 patients, 13 of whose metastases would not have been visible at subsequent laparoscopy, "for example retroperitoneal/mediastinal/cervical nodes, skeletal, or deep liver metastases," they wrote. They reported 34 true positives, 6 false negatives, and 204 true negatives. The sensitivity of PET-CT for metastatic disease was only 49%, but its specificity was 97%. Both positive and negative predictive values were 85%.
The authors cited three key benefits of PET/CT staging: It could help patients with metastatic disease avoid radical therapy that would not increase their survival; it could help identify patients with FDG-avid nodes, who may have a more aggressive phenotype and could benefit from an individualized patient management plan; and third, it could obviate the need for laparoscopy and endoscopic ultrasound in patients with metastatic disease.
REFERENCE
Findlay JM, Antonowicz S, Segaran A, et al. Routinely staging gastric cancer with 18F-FDG PET/CT detects additional metastases and predicts early recurrence and death after surgery. Eur Radiol. Published online January 14, 2019.
Back To Top
---
PET/CT identifies overlooked metastases in gastric cancer patients. Appl Radiol.
By
Staff News Brief
|
February 07, 2019
About the Author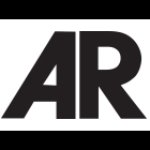 Staff News Brief