Patient photos do not impede exam interpretation productivity
By Staff News Brief
Can inclusion of a patient's photograph increase detection of accidentally mislabeled radiology exams? A number of published studies suggest so, but at what impact to productivity by an interpreting radiologist?
A laboratory study conducted at the University of Arizona in Tucson and at Emory University in Atlanta suggests that displaying a photo of a patient with an imaging exam to be interpreted has no negative visual impact on interpretation or on reading workflow. Findings published online in Academic Radiology suggest that additional studies conducted in a clinical reading room environment would be beneficial to determine if photographs should become a de facto element of a patient's radiology examination.
Displaying a photo of a patient on a PACS monitor as an exam is being interpreted could potentially help reduce the number of wrong patient errors. No matter how diligent a radiology department, there is a likelihood that patient errors will occur. Mixups might be identified by interpreting radiologists if a photo does not match the patient's information and demographics, just as they are by technologists during the image acquisition and quality control process.
Additionally, radiologists may themselves benefit from seeing a patient's photograph. Based on findings of a survey conducted as part of this study, the authors suggested that photographs may help with certain image interpretation tasks and may help personalize the reading experience. Survey responses indicated that the majority of participants preferred to see a photo of the patient's head, neck and chest rather than just the head.
Principal investigator Elizabeth A. Krupinski, PhD, of the Department of Medical Imaging, and co-researchers used eye-tracking to determine if photographs had any impact on workflow productivity. They also wanted to see if eye-tracking would determine why there were no significant differences in total interpretation times of two prior studies conducted at the Department of Radiology & Imaging Sciences at Emory University in Atlanta.1,2 Eye-tracking has been used in radiology to study and classify causes and types of errors, the impact of fatigue on search, to characterize the development of medical imaging interpretation expertise, to assess the impact of various technologies on visual search strategies and efficiencies, and to develop computer-aided and other decision aids that incorporate search information.
Ten radiologists and residents were recruited to review 21 portable chest radiographs, a subset used in the Emory University studies. Radiologists were asked to note placement of tubes and lines, and report these on a pre-formatted form with the possible tubes and lines noted. They also were asked to check boxes indicating proper or improper placement. The radiologists viewed one set without photos and the other set with them at least three weeks apart.


An example of the eye-tracking patterns, with the size of the colored circles indicating the relative dwell time. Viewing pattern of a chest radiograph alone in left image and a chest radiograph with a patient photo in right image.
An eye-tracker (Tobii Pro X2-60 Eye Tracker, Tobii Technology, Stockholm, Sweden) was used to sample eye positions every 1/60th of a second to generate eye-position data. Fixations, dwell time for each fixation on the region of interest or location on the image, and the number of times the eye scanned off of the radiograph. When photographs were present, there were uniformly scans to the photograph, and when there were not, there were generally scans to labels on the image or menu items.
The authors reported that overall viewing time did not increase with the addition of the photograph. Radiologists viewed the photographs about four times while reviewing a portable chest radiograph.
They wrote, "It was interesting to observe that radiologists seem to have a set amount of time to interpret a chest radiograph no matter what the task or setting is…..The radiologists adjusted their search strategies and timing to compensate for the additional information — taking time to look at the photograph and reducing the time spent on the radiograph by approximately the same amount of time. This suggests that whether they are conscious of it or not, the radiologists are adjusting (perhaps maximizing) their perceptual and cognitive strategies so both accuracy and speed are maintained (rather than trading one for the other as one might expect)."
The authors pointed out that advances in face recognition technologies may permit automatic matching of photographs obtained at the time that imaging studies are performed with patient photographs in the electronic medical record. This would eliminate any need for a radiologist to look at the photograph. However, until this happens, the authors said that by "having photographs of patients to avoid wrong-patient errors is reasonable in radiology, does not impact workflow, and should be strongly considered as a method to avoid wrong-patient errors."
REFERENCES
Triadandapani S, Ramamurthy S., Galgano SJ, et al. Increasing rate of detection of wrong-patient radiographs: use of photographs obtained at time of radiography. AJR 2013 26: 875-885.
Triadandapani S, Ramamurthy S., Provenzale J., et al. A multiobserver study of the effects of including point-of-care patient photographs with portable radiography: a means to detect wrong-patient errors. Acad Radiol. 2014 21: 1036-1047.
Krupkinski EA, Chung A, Applegate K, et al. Impact of Patient Photographs on Radiologists' Visual Search of Chest Radiographs. Academic Radiology. Epub ahead of print May 5, 2016. pii: S1076-6332(16)30012-5. doi: 10.1016/j.acra.2016.04.001. PMID: 27161208.
Back To Top
---
Patient photos do not impede exam interpretation productivity. Appl Radiol.
By
Staff News Brief
|
July 18, 2016
About the Author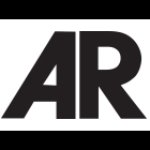 Staff News Brief