Outcomes-based neurimaging interpretation system developed
By Staff News Brief
Radiology reporting of traumatic brain injury (TBI) is not standardized, in part due to its complexity, and in part due to the fact that common data elements developed from a multi-organizational initiative in 2010 to promote the use of consistent terminology and definitions in characterizing intracranial injuries have not been commonly adopted by radiologists.1 A multi-institutional team of neuroradiologists has developed an outcomes-based classification system for the interpretation of non-contrast head computed tomography (CT) exams, which they hope can be used as a clinical decision support tool after additional validation. They describe this prototype system in a November 15th article in the Journal of Neurotrauma.
The NeuroImaging Radiological Interpretation System (NIRIS) has been designed to help standardize the interpretation of noncontrast head CTs and to consolidate imaging findings into ordinal severity categories that can be associated with specific management actions. Led by Max Wintermark, MD, of Stanford University's neuroradiology division, the authors said they specifically developed a system that would be more granular in terms of predicting TBI patient care based on the initial imaging compared to existing classification schemes.Two commonly used classification schemes -- the Marshall score and the Rotterdam score -- were developed to predict risk of death based on different noncontrast head CT imaging features, and do not address recommended follow-up imaging or neurosurgical procedures.2,3
The authors identified 542 patients with suspected TBI who had a noncontrast head CT at Stanford during a six-month time period. Scans were reviewed by two neuroradiologists who assessed TBI imaging CDEs as defined by the National Institutes of Health.1 The CDEs were identified as the presence/absence of skull fracture, pneumocephalus, hemorrhage, mass effect, and brain parenchymal injuries. The authors also quantified the volume of epidural, subdural, and parenchymal hematomas and contusions, as well as the amount of subarachnoid hemorrhage, intraventricular hemorrhage, brain edema/swelling, cisternal compression, and hydrocephalus. The authors then determined the Marshall and Rotterdam scores for each CT exam.
The resultant NIRIS classifies a patient into one of five mutually exclusive outcome categories for patient management based on a specific set of imaging characteristics of the injury. The most severe, NIRIS 4, represents a high risk of TBI related death, and the least, NIRIS 0, safe discharge from the emergency department. NIRIS 2 recommends follow-up neuroimaging and/or hospital admittance for observation, NIRIS 3 recommends hospital admission to a more advanced care unit, and NIRIS 3 recommends that a neurosurgical procedure be considered.
When comparing the NIRIS classification for each patient with the Marshall and Rotterdam scoring system, all systems were equivalent for patients at the NIRIS 0, 1 and 2 categories. However, the authors stated that NIRIS allowed for a more nuanced stratification of the patients, and performed better than either the Marshall or Rotterdam scores in terms of predicting discharge, admission, follow-up neuroimaging, advanced care unit stay and neurosurgical procedures.
The authors recommend validation of NIRIS in patients with a variety of TBIs and among different populations at multiple hospitals. "Our vision for the NIRIS classification once validated is that it will be included in all radiology reports for head CTs in patients with TBI to standardize and streamline the communication of the radiology results to the clinical teams taking care of these patients," they wrote.
REFERENCES
Haacke EM, Duhaime AC, Gean AD, et al. Common data elements in radiologic imaging of traumatic brain injury. J Magn Reson Imaging. 2010;32(3):516-543.
Marshall L, Marshall SB, Klauber MR, et al. The diagnosis of head injury requires a classification based on computed axial tomography. J Neurotrauma. 1992;9: S287-S292.
Maas AI, Hukkelhoven CW, Marshall LF, et al. Prediction of outcome in traumatic brain injury with computed tomographic characteristics: a comparison between the computed tomographic classification and combinations of computed tomographic predictors. Neurosurgery. 2005;57(6):1173-1182.
Wintermark M, Li Y, Ding VY, et al. Neuroimaging radiological interpretation system for acute traumatic brain injury. J Neurotrauma. 2018;35:2665-2672.
Back To Top
---
Outcomes-based neurimaging interpretation system developed. Appl Radiol.
By
Staff News Brief
|
December 10, 2018
About the Author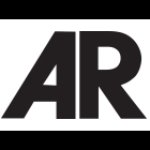 Staff News Brief