Neck CTA: Unnecessary for emergency room workup of headache or suspected intracranial hemorrhage
By Staff News Brief
Neck computed tomography angiography (CTA) is frequently ordered in conjunction with a head CTA in the emergency department for workup of headache or suspected intracranial hemorrhage, purportedly to help plan subsequent catheter angiography. However, according to radiologists and neurosurgeons at Massachusetts General Hospital in Boston, the added neck CTA provides little information that is beneficial to merit the examination. The radiologists state that a neck CTA should be considered in patients with confirmed intracranial hemorrhage when performing a head CT/CTA, but otherwise is not justified for workup of headache.
The study, published online November 5th in Emergency Radiology, confirms a neck CTA's low ACR Appropriateness Score for suspected subarachnoid hemorrhage. It also disputes the premise that advance knowledge of arterial anatomic variants or steno-occlusive disease could allow for more efficient, shorter catheter angiogram procedures. The study determined that the neck CTA benefitted few patients for this purpose.
Lead author William A. Mehan, MD, and colleagues conducted a study of 220 emergency patients undergoing CTA head and neck scans to investigate the frequency of clinically relevant findings present in the aortic arch and cervical arteries in patients suspected of having an intracranial hemorrhage. They also wanted to determine the percentage of patients with vascular anomalies that might significantly lengthen the procedure time for a catheter angiogram.
The patient cohort included all patients presenting in the emergency department with indications of hemorrhage and/or headache during a 24 month period. The authors reviewed all radiology reports. Two interventionalists reviewed CTA neck images to determine if findings would be helpful in performing catheter angiography or modify the technical approach, and also to determine if not having CTA images would add more than 10 minutes to a standard four vessel diagnostic angiogram taking between 30 and 60 minutes.
The researchers identified findings helpful for performing catheter angiography or would change the technical approach in 22% of the patients. For 11 of these patients, a catheter angiography could have taken more than 10 additional minutes if the CTA neck scan had not been performed. The neck CTA also identified incidental findings requiring additional imaging or a significant change in clinical management in 20% of the patients. These included pneumonia, lung nodules, thyroid nodules, right main stem intubation, and misplaced venous catheters.
"The addition of CTA neck images to the CT/CT head for the work-up of suspected or documented intracranial hemorrhage may be a useful adjunct by generating a road map of the extracranial circulation prior to performing diagnostic or therapeutic catheter angiography," they wrote.
But this is at the expense of at least twofold exposure in radiation dose, increased cost for the CTA neck exam, and concern that the discovery of incidental findings may generate unnecessary imaging and related medical costs.
"At least anecdotally, this awareness has decreased the inappropriate utilization of neck CTA for workup of headache in our emergency room," Dr. Mehan told Applied Radiology.
REFERENCE
Mehan WA, Stapleton CJ, Raymond SB. Does including neck CTA in work-up of suspected intracranial hemorrhage add value? Emerg Radiol. Published online November 5, 2018. doi: 10.1007/s10140-018-1654-3.
Back To Top
---
Neck CTA: Unnecessary for emergency room workup of headache or suspected intracranial hemorrhage. Appl Radiol.
By
Staff News Brief
|
January 07, 2019
About the Author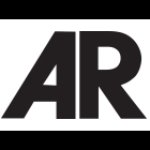 Staff News Brief