Musculoskeletal ultrasound aids diagnosis and treatment of rheumatoid arthritis
By Staff News Brief
Musculoskeletal (MSK)-ultrasound of the hands and feet helps physicians diagnose and guide treatment decisions in rheumatoid arthritis (RA), according to a study in the November 2019 European Radiology. Ultrasound outperformed conventional assessment of disease activity in patients with inflammatory joint pain and modified treatment for half patients in the study.
Rheumatologists at University College London Hospitals NHS Trust in the United Kingdom retrospectively analyzed the cases of 101 patients, including 51 with RA, with symptoms suggestive of inflammatory joint pain referred for MSK-ultrasound examination of joints in the hands and/or feet between October 2015 and April 2017. They compared ultrasound findings with the Disease Activity Score (DAS-28), a composite score of the number of tender and swollen joints out of a 28-joint assessment, a patient-derived global visual analogue score, and either erythrocyte sedimentation rate or C-reactive protein.
The MSK ultrasound examination consisted of 22 joint assessments and 10 metatarsophanlangeal joints.
The RA and non-RA had similar demographic, serologic, clinical, and MSK-ultrasound findings. The only statistically significant difference was that 67% of RA patients took disease-modifying anti-rheumatic prescription drugs compared to 6% of the non-RA patients.
Both groups had similar numbers of swollen and tender joints. The ultrasound exams diagnosed 35% of RA patients and 32% of non-RA patients with active hand synovitis, and 35% and 24%, respectively, with foot synovitis.
Ultrasound diagnosed active synovitis in 46% of RA patients classified as in remission by DAS-28 score, as well as 50% classified with low disease activity, and 56% with moderate disease activity by DAS-28. Also, 36% of the RA patients with evidence of active foot arthritis on ultrasound would have been diagnosed as being in remission if only DAS-28 had been used.
By adding MSK-ultrasound, physicians were able to initiate specific treatment in 28% of new RA patients and to optimize treatment in 73%.
"By using DAS-28 assessment alone to guide therapeutic decisions in RA, clinicians are potentially missing a significant proportion of patients with active disease," the authors wrote. "Furthermore, we found added value of an MSK-US protocol including feet examination for more accurate assessment of RA patients who have hand and feet pain, despite being classified by DAS-28 as being in remission or having low disease activity."
REFERENCE
Ciurtin C, Jones A, Brown G, et al. Real benefits of ultrasound evaluation of hand and foot synovitis for better characterisation of the disease activity in rheumatoid arthritis. Eur Radiol. 2019;29(11):6345-6354.
Back To Top
---
Musculoskeletal ultrasound aids diagnosis and treatment of rheumatoid arthritis. Appl Radiol.
By
Staff News Brief
|
October 31, 2019
About the Author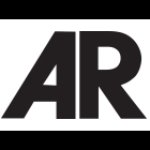 Staff News Brief