MR-guided HIFU provides effective pain relief from some, but not all, bone metastases
By
Magnetic resonance -guided high-intensity focused ultrasound (MRgHIFU) treatment effectively alleviates the pain of patients with intraosseous bone metastases, but has minimal impact on patients with extraosseous bone metastases, according to a study published in the September 2019 Journal of Vascular and Interventional Radiology.
Co-ordinated by Sharon L. Giles and sponsored by Philips Medical Systems, the study by the United Kingdom's Institute of Cancer Research and Royal Marsden Hospital in Surrey; the University Medical Centre in Utrecht, The Netherlands; and Samsung Medical Center in Seoul, South Korea, recruited 21 patients to receive MRgHIFU treatment. All patients had bony metastatic disease from a primary solid tumor, a dominant metastasis pain score of 4 or higher on a 10-point scale, and had previously undergone radiation therapy.
The nine patients with intraosseous lesions had intact bone cortex along the entire length of the tumor, with no visible periosteal involvement. The 12 patients with extraosseous lesions had clear cortical breaches with visible periosteal involvement with the tumor.
After treatment, patients were followed for up to 90 days. Seven patients dropped out of the study due to worsening condition and/or unrelated adverse events, and three started over with radiation therapy.
MRgHIFU helped reduce pain in six (67%) patients with intraosseous bone metastases and in four (33%) patients with extraosseous bone metastases. However, only patients with intraosseous metastases had significant pain reduction on days 30, 60, and 90. They also experienced pain relief sooner than those with extraosseous metastases.
The MRgHIFU treatment may not have been as effective for treatment of extraosseous bone metastases because of their larger size, the study authors suggested, writing that "an insufficient proportion of the soft tissue tumors may have been targeted to elicit a response, either from a debulking effect or from alterations in the release of proinflammatory signaling molecules."
"A larger relative extent of thermal dose volume may be needed to achieve pain control in these soft tissue tumors," they wrote.
Imaging changes were immediately visible in eight of the nine patients with intraosseous tumors. The authors described these as a rind of nonenhancing tissue on either side of the osseous cortex, with a surrounding rim of enhancement at the proximal border of the unenhanced rind in five patients. From day 30 to day 90, seven patients showed a clear focal region of non-enhancement.
The tumors of seven patients with extraosseous tumors showed no visibly identifiable changes following treatment, but two patients experienced a grade 1 change and three patients a grade 2 change. From day 30 to day 90, changes were heterogeneous. There were no clear differences in gadolinium-enhanced T1-weighted imaging changes after treatment at day 30 for patients who responded to the treatment and those who did not.
"As cancer becomes an increasingly common condition, controlling focal pain with HIFU so that patients can get on with activities of daily living has a substantial impact on their quality of life. Selecting patients in whom the treatment is likely to be effective is key to its success," co-author Professor Nandita deSouza, MD, lead academic radiologist at the Institute of Cancer Research and the Royal Marsden NHS Foundation Trust, told Applied Radiology,
REFERENCE
Giles SL, Brown MRD, Rivens I, et al. Comparison of imaging changes and pain responses in patients with intra- or extraosseous bone metastases treated palliatively with magnetic resonance-guided high-intensity-focused-ultrasound. J Vasc Interv Radiol. 2019;30(9):1351-1360.e1.
Back To Top
---
MR-guided HIFU provides effective pain relief from some, but not all, bone metastases. Appl Radiol.
By
Staff News Brief
|
October 08, 2019
About the Author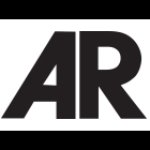 Staff News Brief