MR CLEAN Registry clinical trial: Using a balloon guide catheter EVT for acute ischemic stroke
By Staff News Brief
Individuals receiving endovascular treatment (EVT) for acute ischemic stroke have comparable long-term functional outcomes regardless of whether a balloon guide catheter (BGC) is used to treat them, according to a study published in the November 2019 Journal of Vascular and Interventional Radiology. However, the large retrospective study out of The Netherlands revealed that balloon guide catheters were associated with higher reperfusion grade and early improvement of neurologic deficits.
Robert-Jan B. Goldhoorn, MD, of the Department of Neurology at Maastricht University Medical Center and Cardiovascular Research Institute Maastricht, and co-authors compared the outcomes of the two technique and analyzed the effect of BGC in stent-retriever thrombectomy and direct aspiration.
Enrolled in the Multicenter Randomized Clinical Trial of Endovascular Treatment for Acute Ischemic Stroke in The Netherlands (MR CLEAN) Registry, 887 subjects underwent EVT for anterior-circulation stroke at multiple hospitals between 2014 and 2016. Thrombectomy was performed through a BGC in 528 patients and without one in 359 patients, with treating physicians determining when a BCG would be utilized.
The use of a BCG was not significantly associated with improved functional outcome at 90 days based on a modified Rankin scale score, the researchers found, with 41% in the BCG group and 39% in the non-BCG group achieving improvement. Seventy-five percent of the BCG group and 68% of the non-BCG group also achieved successful reperfusion, with an extended Thrombolysis in Cerebral Infarction (eTICI) score equal to or greater than 2B.
BCG was also associated with significant improvement of 4 or more points on the National Institutes of Health Stroke Scale (NIHSS), and fewer patients in the study died (23% versus 29%). However, more patients developed pneumonia: 13% compared to 8%, respectively.
Eighty-two percent of the subjects underwent stent retriever thrombectomy, 70% of whom had BGC EVT. The authors reported that patients in the BGC group had better reperfusion scores and early clinical outcomes. The 163 patients who underwent direct aspiration had comparable reperfusion grades, early clinical outcomes, and rates of death.
REFERENCE
Goldhoorn RB, Duijsters N, Majoie CBLM, et al. Baloon guide catheter in endovascular treatment for acute ischemic stroke: Results from the MR CLEAN Registry. J Vasc Interv Radiol. 2019;30(11):1759-1764.e6. doi: 10.1016/j.jvir.2019.05.032.
Back To Top
---
MR CLEAN Registry clinical trial: Using a balloon guide catheter EVT for acute ischemic stroke. Appl Radiol.
By
Staff News Brief
|
November 19, 2019
About the Author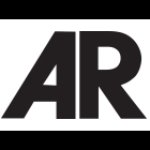 Staff News Brief