Menstrual cycles don't impact breast MRI diagnostic quality
By Staff News Brief
Performing breast MRIs early in patients' menstrual cycles does not reliably reduce background parenchymal enhancement (BPE) or improve screening MRI performance, according to a study published in the September 2019 issue of the Journal of Breast Imaging.1
BPE increases with contrast, and the levels seen on a breast MRI can fluctuate during menstrual cycles. Multiple studies published in 2013 and 2014 have found that quantitative BPE is greatest later in the menstrual cycle, influencing the scheduling of exams during early phases.2,3,4,5
The current study's lead author Brian N. Dontchos, MD, a breast imaging specialist at Massachusetts General Hospital in Boston, and colleagues sought to assess the impact of menstrual timing on rates of abnormal interpretations, positive biopsy rates, cancer yield, sensitivity, and specificity of breast MRI exams.
They analyzed 320 screening breast MRI exams of 244 premenopausal women who had reported the cycle day from their last menstrual period. Nearly all the women reported a personal or genetic history of breast cancer. Of the exams, 215 were performed during the follicular phase (days 0-15) and 105 in the luteal phase (days 16-35). Twenty-seven women had one or more exams performed in both phases.
>
Interpreting breast radiologists assigned BPE to one of four levels based on the amount and intensity of fibroglandular tissue enhancement for 297 exams. Fifty-seven percent were classified with low BPE and the remainder with high BPE. The percentage of moderate/marked BPE was comparable in both phases, at 44% for the follicular phase and 42% for the luteal. Neither the frequency nor rate of high BPE classification on MRI were significantly different by either menstrual week or phase.
The authors found the abnormal interpretation rate to be 21% for exams performed in the follicular phase and 18% in the luteal phase. Results for positive biopsy rate, cancer yield, and specificity also were not significantly different between the two phases.
Six cancers, meanwhile, were diagnosed in the follicular phase and two in the luteal phase, for a sensitivity of 86% and 100% respectively. Of 56 false-positive MRI exams, 18% occurred in the follicular phase and 16% in the luteal.
"Our study [finds] that menstrual cycle timing provides no measurable effect on diagnostic performance and that menstrual cycle timing is not effective since BPE levels did not reliably correlate with phase or week of menstrual cycles," wrote the authors. "Our results suggest that screening breast MRI in premenopausal women may be scheduled throughout the menstrual cycle without adverse effect on MRI performance, thereby facilitating improved access."
REFERENCES
Dontchos BN, Rahbar H, Partridge SC, et al. Influence of menstrual cycle timing on screening breast MRI background parenchymal enhancement and diagnostic performance in premenopausal women. J Breast Imaging. 2019;1(3)205-211.
Amarosa AR, McKellop J, Klautau-Leite AP, et al. Evaluation of the kinetic properties of background parenchymal enhancement throughout the phase of the menstrual cycle. Radiology. 2013;268(2):356-365.
Kang SS, Ko EY, Han BK, et al. Background parenchymal enhancement on breast MRI: influence of menstrual cycle and breast composition. J Magn Reson Imaging. 2014;39(3):526-534.
Scaranelo AM, Carrillo Mc, Fleming R, et al. Pilot study of quantitative analysis of background enhancement on breast MR images: association with menstrual cycle and mammographic breast density. Radiology. 2013;267(3):692-700.
Kajihara M, Goto M, Hirayama Y, et al. Effect of the menstrual cycle on background parenchymal enhancement in breast MR imaging. Magn Reson Med Sci. 2013;12(1):39-45.
Back To Top
---
Menstrual cycles don't impact breast MRI diagnostic quality. Appl Radiol.
By
Staff News Brief
|
September 24, 2019
About the Author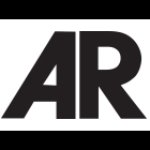 Staff News Brief