Meet the Winners of the "Leaders on the Horizon" Residents' Program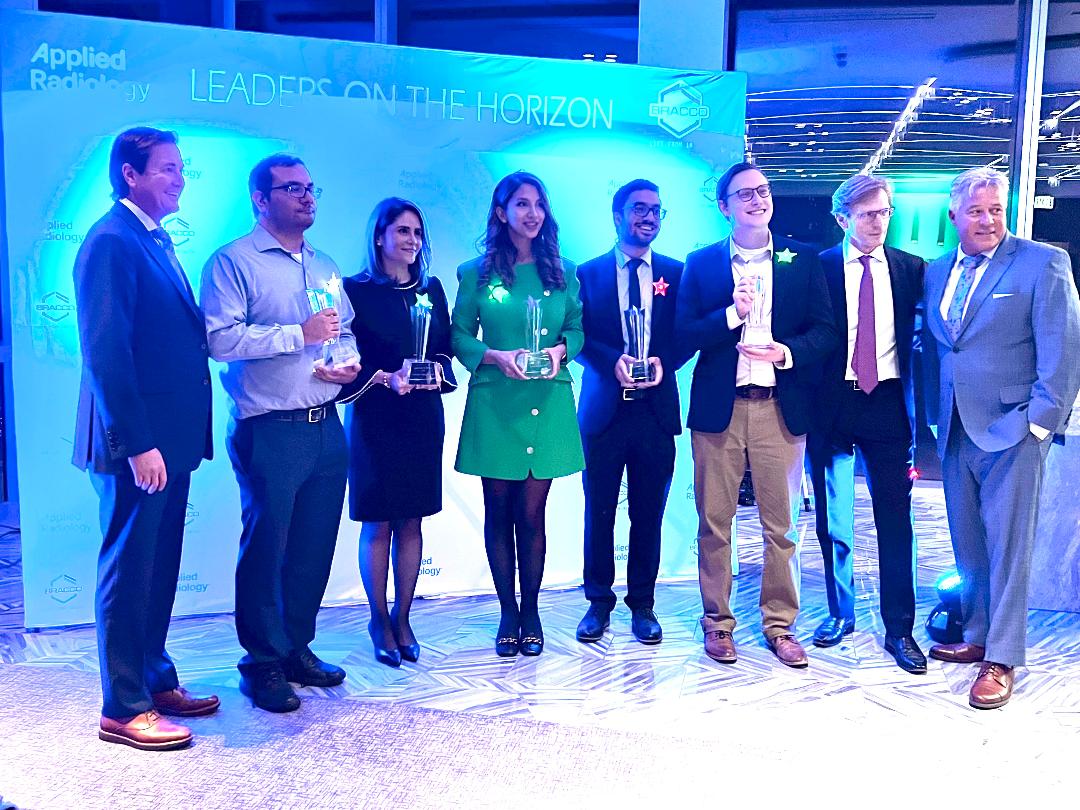 Applied Radiology and a program supported through an unrestricted grant from Bracco Diagnostics celebrated the winning authors of this year's "Leaders on the Horizon" Residents' Program at a special reception on November 27 during RSNA 2022. The program challenged radiology residents to submit research papers on topics related to MRI for consideration.
This year's winners were chosen by a review board comprised of 10 expert radiologists and educators covering various sub-specialties in radiology. With many papers submitted, the review board ultimately chose five residents from around the US as this year's winners:
Jordan Chamberlin, MD, Medical University of South Carolina
Alexander Satei, MD, Trinity Health Oakland - Wayne State University
Melina Hosseiny, MD, University of California San Diego
Moozhan Nikpanah, MD, University of Alabama at Birmingham
Akarshan Monga, MD, Detroit Medical Center
Supported by Bracco Diagnostics, Inc., the "Leaders on the Horizon" Residents' Program champions the next generation of radiology leaders. The program offers residents the opportunity to be recognized for their outstanding clinical research while expanding their knowledge of the imaging industry. This program is a key component of Applied Radiology and Bracco Diagnostics' ongoing commitment to advancing medical imaging knowledge, leadership, and education.
"We have a commitment to education, and we're proud to say that Leaders on the Horizon is one of the key programs at Bracco. We believe education nurtures research to cultivate new possibilities in radiology," said Fulvio Renoldi Bracco, CEO Bracco Imaging SpA, at the event.
"We're committed to the future of imaging, and we believe this program helps us live out our values to support imaging. It starts with education, and Leaders on the Horizon is one step forward in that," said Kieran Anderson, vice president and group publisher of Anderson Publishing, publishers of Applied Radiology.
In addition to their scholarship awards, the winning papers will be published in a special supplement to Applied Radiology appearing in early 2023. The authors of the top two papers were also invited to attend the 2022 RSNA Scientific Meeting and Exhibition.
For more information about the "Leaders on the Horizon" Residents' Program, visit AppliedRadiology.com/Leaders.