Mammography density by breast quadrant not associated with breast cancer
By Staff News Brief
Multiple studies have shown that women with mammographically dense breasts are at a higher risk of developing breast cancer and that the upper outer quadrant of the breast is the most frequent site where breast cancer is located. There is no association, according to findings of a study published in BMC Cancer. However, the study did reconfirm that breast cancer was most likely to occur in the upper outer quadrant of the breast in a patient cohort of 110 women.
Research to investigate the relationship between quadrant density and tumors occurring in a specific quadrant location has been limited by lack of a reliable method to measure quantitative density on mammography as well as by lack of a standardized method to divide a breast into four well-defined quadrants. A multinational research team from the Department of Radiological Sciences at the University of California in Irvine and hospitals in Taiwan developed a computer algorithm-based segmentation method to quantitively analyze breast density. They used this with an established method to divide a breast into four quadrants based on craniocaudal and mediolateral oblique mammography using the nipple and the chest wall as references.
Co-author Min-Ying Su, PhD, a professor of radiology and director of the Center for Functional Onco-Imaging at the University of California, and co-researchers retrospectively reviewed the mammography results of 213 women with pathologically confirmed breast cancer who had not previously had breast cancer. A total of 110 women who had breast cancer located in only one quadrant comprised the patient cohort for evaluation. These patients were separated into four groups based on tumor location. The cancers were identified as invasive ductal (70%), invasive lobular (0.45%), other types of invasive mammary cancer (10%) and ductal carcinoma in situ (15%).
The upper outer quadrant had the highest breast area and the highest dense area, with a 20% density. The lower outer quadrant had the majority of cancer (60.9%), followed by the lower inner quadrant (18.2), the upper inner quadrant (14.5%), and the lower outer quadrant (6.4%).
The upper outer quadrant had the highest breast and density areas, with a 20% density. The order of breast area and also density area was (in descending order): upper outer quadrant, upper inner quadrant, lower outer quadrant, and lower inner quadrant. The percent density, calculated as the ratio of density area/breast area, in descending order for the other quadrants was: lower outer quadrant (22.8%), lower inner quadrant (20.5%) and upper inner quadrant (18.5%).
The researchers reported that based on their statistical analysis, comparative results showed that there was no trend, and that the percent density was not associated with tumor occurrence. Differences in quadrant density, described in detail in the article, was attributed mainly to the breast division method, and was not related to the cancer occurrence.
REFERENCE
Chan S, Chen J-H, Li S, et al. Evaluation of the association between quantitative mammographic density and breast cancer occurred in different quadrants. BMC Cancer 2017 17:274.
Back To Top
---
Mammography density by breast quadrant not associated with breast cancer. Appl Radiol.
By
Staff News Brief
|
June 23, 2017
About the Author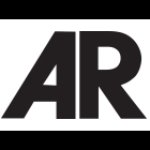 Staff News Brief